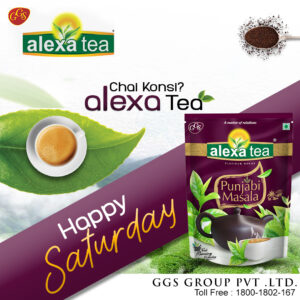 Tea Manufacturers In Coimbatore – The second-largest city in Tamil Nadu, Coimbatore, has long been a hub for trade and business. Wet grinders, jewelers, poultry, and car parts are among the top exports. Similar to this, Tea Manufacturers in Coimbatore have a tone of business prospects.
Huge business prospects are booming everywhere right now. One such peculiar market is the tea industry, which is so favorite to offer the best prospects in the state that it is among the best industries for a new business enthusiast to enter. Tea consumption in the area has increased due to population growth and rising tea trends in Coimbatore. According to the data, this tea market will continue to expand slowly, offering new prospects in a range of goods.
How to Choose the Right Tea Manufacturing company in Coimbatore?
No matter which side of the world you are on, tea is one of the most consumed beverages, thus starting a tea business is simple. However, one of the most significant factors that need the careful consideration of any seller is the safety of the food goods that customers use. The tea industry also employs several safety measures. Let's examine the typical safety measures that are used in the production of your tea.
Chemicals Use in The Tea Plants
All plants that are growing run the possibility of being infected by pests and pathogens. The same probably applies to tea plants. Herbicides, pesticides, bio-pesticides, fungicides, and insecticides are all necessary for the growth of tea plants. As a result, some of these chemicals may find their way into consumers' tea.
Before you enter into any agreement with a manufacturer, demand that they provide you with a report on the chemicals being used on the vegetation before you purchase any of their private-label products.
Hygiene of Tea Pluckers
An essential part of the workforce that gathers the tea leaves that eventually make it to you is tea leaf pluckers. They must therefore sustain a minimal level of hygienic conditions and cleanliness. It might be necessary for you to make a personal trip to the tea farm once to verify this, but it will be well worth it. When marketed to the health-conscious client, the tea plant's sanitation can also be a crucial marketing tactic.
Hygiene in Manufacturing
Six steps are included in the tea-making process: picking, withering, rolling, fermenting, drying, and grading. The creation of your priceless tea flavors involves a multi-step process that must be moved from one to the next. This means that if the required standards of sanitation are not upheld at any of these processes, the finished product is certain to suffer serious harm and, as a result, lose quality. You must comprehend these steps and learn about the criteria that your manufacturer upholds.
Factory Employee Hygiene
The workers at the factory touch the tea leaves at every stage. Therefore, it is necessary to maintain these people's hygiene. An employee's unsanitary conditions may make it more likely for illnesses to spread.
Food Safety During Transportation
Regularly inspecting how the vehicles handle the packages of tea leaves handle the items is impolite. To prevent any illness from reaching tea items, the trucks also need to be clean and sterilized. Your final product must be sterile, secure, and hygienic before it is delivered to your clients.
Cleanliness of Machines
Additionally, the equipment used to manufacture tea must be spotless. They must be cleaned regularly. Greasing and lubrication are frequently needed for machines to function effectively. Because of this, it's critical for the personnel to make sure that at no point lubricant is leaking from the devices and ending up in the tea leaves.
Safety During Processing and Packaging
There is a potential that during processing and packing, non-tea items could find their way into a tea packet. Precautions must be taken to guarantee that no extraneous substances are combined with the tea leaves.
Storage Area Cleanliness
Additionally, the area where the tea leaves are kept needs to be cleaned and cleaned. The moisture content of the tea leaves cannot be damaged by a damp place. Additionally, it must be devoid of insects and small animals that could harm the product.
Grade of Packing Materials
Tea leaves should only be exported in food-grade packages. Any other form of packing will harm the tea leaves, contaminate you, and/or degrade the tea's overall quality. Before being transported from the factory where tea leaves are produced, tea leaves should be packaged in food-grade plastic.
Alexa Tea – Top Leading Tea Manufacturer in Coimbatore
Alexa tea is one of the well-reputed tea manufacturers in Coimbatore. We are a group of expert blenders that adore and appreciate the craft of gathering, chopping, and brewing tea to capture the flavors and aroma of Assam's tea fields. Unlike tea grown in the highlands, our tea production in Coimbatore has managed to create the perfect growing environment for tea leaves despite all obstacles. We think that diversifying into lesser-known mixes that aren't widely available makes Alexa Tea special.
The malty flavor and strong flavor of Alexa Tea set it apart from every other cup of tea you've ever sipped. We take great satisfaction in carefully selecting tea items that contain interesting and unusual substances that are not often seen in tea mixes. In addition, one of the most widely used domestic and economically successful goods in the world is our tea.
Why choose Alexa tea?
Originating from the manufacturer directly
It is made of two leaves and a bud and is produced in a very sanitary atmosphere.
It is produced by a trained team with extensive production and quality experience.
Very affordable pricing for the provided quality
Well regarded in the market for its freshness, taste, flavor, and aroma in many nations
Periodically tested by third parties to make sure the outcomes meet the Government's requirements
​
Contact Details
Name: Alexa Tea
Address: SCO – 75, 1st Floor, Sector – 12, Panchkula 134115
Phone Number: 1-800-1802-167