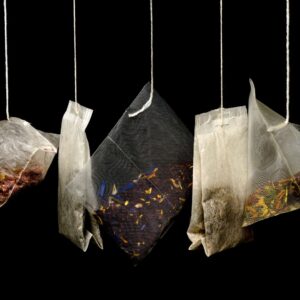 Tea Franchise in Tamil Nadu – In India, tea is one of the most popular drinks. In India, it is a very lucrative industry. Opening a tea franchise in Chennai, Tamil Nadu is quite simple. If you are interested in the Indian Tea Industry then you are in the right place. Because, by 2020, 1116 million kg of tea will be consume annually in India alone. Running a tea franchise in Tamil Nadu is easy with Alexa Tea. The return on investment is favourable. Almost everyone enjoys drinking tea, which they do throughout the day.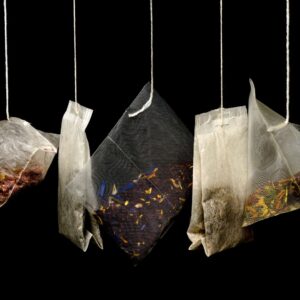 Alexa Tea Franchise is a great option if you are looking to set up a tea business. Office and tea house franchisees can work together to provide a menu to employees. The size of a shop to open a franchise should be at least 100 sq ft, while 150 sq ft is preferable. Depending on the region, it is believed that a stall can earn between 5000 and 30000 each day. If you are interested in investing in the tea industry of Tamil Nadu please contact us at 21800-1802-167.
Alexa Tea | Top Tea Franchise in Tamil Nadu
With an experience of over ten years, we have been able to spread love and happiness through the taste and aroma of our teas. Alexa Tea is a leading provider of Tea Franchise in Tamil Nadu. There are currently five different tea flavours available from Alexa Tea, which aims to continue to create high-quality products and bring joy to people. To select the best tea for you, our skilled tea tasters carefully evaluate a selection of teas collected from various gardens. We never skimp on quality and use only the highest-grade teas while blending them.
If you are looking to select a tea maker for a tea franchise in Tamil Nadu that meets your needs, keep Alexa Tea in mind when you are narrowing down your selection for tea providers in Tamil Nadu. To protect it from contact with air or moisture and to prevent the growth of microorganisms that could compromise the freshness, taste, and quality of the tea.
Top Benefits of Having Tea Franchise Business in TamilNadu
Tea has always had an important cultural influence. It is include in every social ritual, both important and secondary. As tea sellers, we should consider whether there are any advantages to investing in tea businesses. Of course, some people did quite well. The popularity of tea has increased recently due to its uniqueness and organic nature. Here are a few benefits of starting a tea franchise business in TamilNadu:
Low Price – Starting a tea business does not require a large warehouse to stock products. Since you can easily handle it alone, you won't even need personnel. Setting up a tea franchise actually costs less than opening other businesses.
Rising demand – The market tea business will continue to grow. People enjoy trying new products and flavours. The market is bound to expand, so once your company is ready, you can introduce new flavours and variations.
Present Occupation –It is undoubtedly one of the most popular industries. Do you know that the global tea market had a revenue of USD 52 billion in 2018 and is estimated to reach USD 81 billion in 2026? You can be successful in this industry if you provide high-quality and excellent customer service.
Flexibility and unlimited working hours- Customers can locate your store, 24/7, with an online tea business. Unlike physical businesses, there are no set hours. As a result, you can reach more customers. You can work at any time of the day and there are no fixed working hours.
Why choose Alexa Tea as the top Tea Franchise in Tamil Nadu?
The best leaves are handpicked from the gardens of Darjeeling and Assam by Alexa Tea, which provides tea franchise services in Tamil Nadu while maintaining the quality of the product. Regional variations exist for each plant. Consequently, we carefully select and manufacture teas under the guidance of our R&D team and experts. We offer a selection of black, green, and flavoured teas including West Bengal and Darjeeling.
ISO-Certified – We are an ISO-certified tea manufacturing enterprise as per ISO 22000:2018. We certify that nothing inconsistent has been done in the manufacture or production of our teas.
GMP Certified – This attests to the fact that we consistently produce our products in accordance with high standards.
FSSAI Certified – This certifies the maintenance of safety in the production and manufacturing of our goods.
Contact Details
Name: Alexa Tea
Address: SCO – 75, 1st Floor, Sector – 12, Panchkula-134115
Phone Number: 1800-1802-167
Frequently Asked Questions
Q – What are the opportunities in the tea business in Tamil Nadu?
A – Alexa Tea provides Tea Franchise In Tamil Nadu and nearby areas we provide top quality with all types of tea in India Our Company Is FSSAI Certified
Q – What is the future of the Indian tea industry?
A – Strong production and consumption of tea in India are driving the industry. The market is estimate to expand at a CAGR of approximately 4.5% between 2023 and 2028.