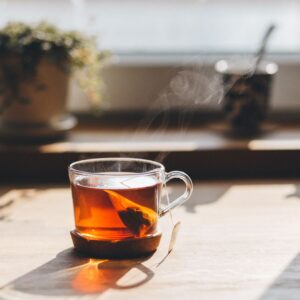 Tea Franchise in Telangana – Tea has a history of about 5,000 years, and currently, there are more than 3,000 different types of tea. The most popular drink in the world has significance in both history and culture. In the early days of tea use, the leaves were collect and brewed in water to make a somewhat bitter beverage. The leaves were used as a soothing drink and mainly medicinally. The tea market is highly profitable if you are looking for a tea franchise in Telangana then you can contact Alexa tea we are one of the top ten companies in Telangana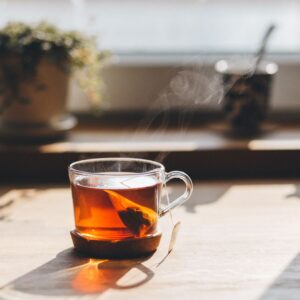 Finding the greatest business today is no easy endeavor, but it is safe to assume that investing in the tea industry will be profitable because the industry is both cost-effective and risk-free, and because everyone in Telangana consumes tea. Therefore, we can say with confidence that the tea industry is very profitable. A tea business can be started easily with very little investment but it will have many challenges, and they have to have good taste and quality. To maintain good taste one must be a skilled tea maker.
Best Tea Franchise Company in Telangana | Alexa Tea
All your hurdles will be erased by a tea franchisee as they will provide high-quality tea items and adequate instructions to make a delicious tea. Starting a tea franchise in Telangana is easy with the help of Alexa Tea; The size of the shop should be at least 100 sq ft, while 150 sq ft is preferable. Depending on the region, it is believe that a stall can earn between 5000 and 30000 each day. We can take pride in having multiple franchises across Andhra Pradesh and Telangana.
Alexa Tea is a sustainable company with a registered brand and product. We are all about tea flavor with Ayurveda herbs with a goal to inspire and promote healthy communities and lifestyles. However, despite promoting healthier variations of the tea, Alexa Teas is the only brand. Alexa Tea is the fastest-growing brand, offering healthy tea at reasonable prices with more than 10 locations across Telangana.
Tea Franchise Business Opportunities in Telangana
There are more entrepreneurs working in the tea industry than ever before. Franchising is a surefire way to grow or diversify a company. While more and more customers are willing to spend money on their comfort and receive exceptional service, the tea business remains in high demand. If you are a business-minded entrepreneur looking to give yourself some personal freedom by getting into a tea franchise, then here are the different types of franchises you can consider. If you want to know more, just click here for the Tea franchise opportunity in Telangana, and the necessary details will be displayed.  
Why Choose Alexa Tea as the Top Tea Franchise in Telangana?
The most likely market leader when comparing tea franchises in Telangana is Alexa Tea. With the highest potency products available in the tea industry, we have dominated the market for the last ten years. Our first objective has always been to satisfy our consumers across the globe with optimum flavor combination and balance. Our primary objective is to consistently maintain the required amount of its distinctive taste, aroma, and strength.
The natural leaves use to make Alexa Tea are directly source from the manufacturer and prepared in a hygienic environment.

Our teas are manufacturing by a knowledgeable team with extensive production and quality experience.

Anyone can sell tea, but consider whether doing so adds value to your customers.

Alexa Tea is all about tea flavored with Ayurveda herbs with a goal to inspire and promote healthy communities and lifestyles.

Alexa Tea is the only company with a mission and vision.

This technological advancement guarantees a consistent taste across all our branches.
Contact Details
Name: Alexa Tea
Address: SCO – 75, 1st Floor, Sector – 12, Panchkula 134115
Phone Number: 1-800-1802-167
Frequently Asked Questions
Q – Which is the Top Tea Franchise company in Telangana?
A – Alexa Tea is one of the top tea franchise companies in Telangana. Our experience as a Tea franchise has been nothing short of wonderful growth.
Q – What is the profit margin in the tea business in Telangana?
A – The profit margin in the tea business in Telangana ranges from 40% to 80%. The average duration is from 5 to 10 months.