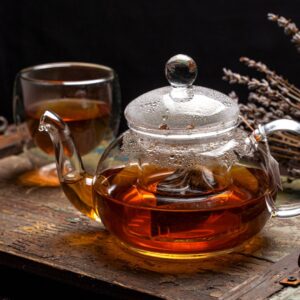 Tea and the Seasons: How to Enjoy It Year-Round – Tea, a beverage deeply linked to culture and tradition, has the remarkable ability to transcend the seasons. From the sharp chill of winter to the vibrant blooms of spring, to the lingering warmth of summer and the crisp embrace of autumn, tea suits and delights every season. In this blog post, we'll explore tea and the seasons: how to enjoy it year-round, with a special focus on Alexa Tea's diverse offerings.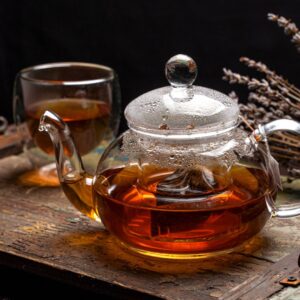 Tea, the timeless elixir, has an extraordinary ability to adapt to the changing seasons. As the world transforms around us, so does the way we enjoy our favorite beverage. Join us on a journey through the seasons as we explore the art of tea, uncovering the perfect blends and rituals for every time of the year.
How to Enjoy Tea Year-Round: Tips for Making the Most of Every Season
When it comes to enjoying tea, the seasons can play an important role in the type of tea you drink. While some teas may be enjoyed year-round, others may be better suited for certain seasons. However, no matter what season it is, there is a tea to enjoy! Here are some tips on how to enjoy tea year-round.
Spring: Blossoms and Blooms
As the world awakens from its winter slumber, spring breathes new life into the air. It's a time of renewal, and our tea choices should reflect this vibrant energy. Delicate floral blends, such as jasmine or cherry blossom green tea, capture the essence of blooming gardens. Take your tea outdoors, embracing the mild weather with a calming cup under the cherry blossoms.
Summer: Cool Sips and Iced Bliss
When the sun stretches its warm rays across the sky, it's time to shift gears to cooler, refreshing teas. Iced tea becomes the hero of summer, with variations ranging from classic black to fruity infusions. Experiment with cold brews, adding slices of citrus or sprigs of mint for an invigorating twist. Let your tea become your hydration companion during lazy afternoons by the pool or picnics in the park.
Autumn: Cozy Comfort in a Cup
As the leaves turn from green to hues of gold and crimson, our taste for tea shifts to warmer, more robust flavors. Embrace the cozy vibes with spiced chai or a rich oolong. The aroma of cinnamon and cloves will envelop your senses, creating a comforting haven in a cup. Invite friends over for tea gatherings, pairing your brew with seasonal treats like pumpkin scones or apple cinnamon muffins.
Winter: Embracing the Hygge
When winter blankets the world in frost, tea becomes a source of warmth and solace. Choose hearty blends like English Breakfast or a smoky Lapsang Souchong to combat the chill. Don your coziest sweater, snuggle up by the fireplace, and let the steam from your tea cup dance in the air. Winter is the time to appreciate the meditative moments that tea offers, a respite from the hustle and bustle.
Year-Round Favorites
While each season brings its own charm, there are timeless teas that can be enjoyed year-round. Green tea, with its myriad health benefits, remains a staple. Experiment with different varieties like Sencha, Matcha, or Dragon Well, and adapt your preparation methods to suit the weather. Herbal teas, caffeine-free and bursting with flavor, are also versatile companions for every season.
The Best Alexa Tea Collection to Enjoy Tea All Year Round
Alexa Tea, India's famous tea manufacturing company, brings certified, aromatic, and natural teas to your cup sourced from the exotic tea gardens of Himalaya, Assam & Darjeeling. With over 10+ years of experience, they have been providing their customers with the best quality tea for their daily dose of freshness. 
Here are some of their best collections that are perfect for enjoying tea all year round:
Punjabi Masala Tea – Fresh from the estates of Assam, this most aromatic Masala Tea includes Cardamom, clove, and cinnamon for that warm and replenishing start to the day.
Elaichi Tea – This exquisite tea has a rich taste and unforgettable aroma of fresh leaves that you won't be able to resist.
Himalaya Tea – This tea is from the tea gardens in the Himalayas, made with authentic ingredients for that brisk cup of tea.
Royal Tea – Perfectly blended for a rich taste, Royal tea is from the tea gardens of Assam & Dooars.
Masala & Punjabi Masala – Inspired by the spirit of Punjab, this variant is sure to provide that warming feeling.
Alexa Tea is one of India's oldest tea brands from the land where the finest tea in the world is grown, Darjeeling. All their teas are made by their tea experts so that you can choose your type of tea for the absolute pure taste and rich aroma you desire. So why not give a beau-Tea-ful start to your day with Alexa Tea – GGS Group Pvt. Ltd. and experience the taste of hand-picked, perfectly blended tea from the finest tea gardens and estates. 
Conclusion
Tea is not just a beverage; It is a journey through the seasons, an exploration of flavors, and a celebration of culture. Alexa Tea, with its diverse and thoughtfully curated collection, enhances this journey by providing teas to suit every season. Whether you're sipping a cozy drink near a winter fire, enjoying a stroll among spring flowers, refreshing with an iced tea on a hot summer day, or enjoying the autumnal notes of a harvest blend, Alexa Tea invites you to taste its beauty. Tea all year round. Embrace the rituals, cherish the moments, and let Alexa T be your guide through the ever-changing tapestry of the seasons.
You can also Search