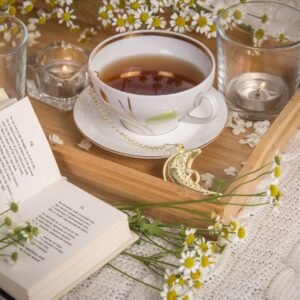 How To Choose The Best Tea Manufacturer For Your Business Needs – The entrepreneur and a major player in the tea industry is a tea manufacturer. Selecting the ideal tea maker is vital to get ahead in the tea business. Choosing the largest tea manufacturer in India can work wonders as the success of a business depends on its goods and services. Let's find out how to choose the best tea manufacturer for your business needs.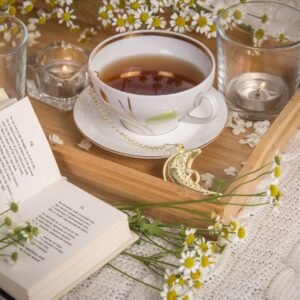 India produces the second most tea in the world and has one of the highest tea consumption rates. In addition, after meeting domestic demands, India supplies 30% of the world's tea supply. In India, there are many tea manufacturers and providers who understand the need for tea delivery across the country. 
Top Four Things to Remember to Identify Your Tea Manufacturer
The producer's experience in the tea industry should first be considered before you do any further research on them. Why should experience be considered? An experienced producer or supplier knows where to find the best tea. To ensure a steady supply of the well-loved tea, they'll learn about customs and import regulations. These giants will of course store and package the tea for the best possible freshness and quality.
Now you need to be careful of those counterfeit goods which sometimes use brand names to enter the market. Rest assured that a reputable, reliable, and dedicated tea supply can help you spot these unscrupulous actors.

Before choosing a tea maker, consider the cost element. Never look for a cheap source. Use the pointers below to find out the real cost of wholesale tea suppliers.

The highest retail price of tea in the Indian market ranges from Rs 30 to Rs 100. Any provider that offers you a deal for less than this will be providing a substandard product. To make them tastier, they may have added artificial colors and preservatives to the tea.
Tea Business Statistics Market in India
India is the second largest tea-producing country in the world after China. Furthermore, the country is a major user of the drink, which accounted for about one-fifth of global consumption in 2016. In 2017, India's tea exports reached their highest level in almost four and a half decades. Due to high domestic consumption, the country's exports saw only moderate annual growth. In India, about 80% of all production is used for domestic consumption. During the projection period of 2023-2028, the market is expected to continue expanding at a CAGR of 4.2% in the country. India's tea industry is estimated to produce 1.40 million tonnes by 2026.
About three-fourths of the industry in India is located in the north, which is a major region. West Bengal and Assam are the two states that produce the most tea in the country. By region of origin, the Assam and Darjeeling varieties of the drink are the most famous around the world. The industry is dominate by South India, with the Nilgiris serving as the primary production center. Despite production being significantly lower than in northern India, the region's industry is support by the production of high-end, superior-quality varieties.
Best Tea Manufacturer For Your Tea Business | Alexa Tea
Use Alexa Tea, a top tea manufacturer in India, to buy Indian tea leaves grown in Kangra, Darjeeling, Assam, and Nilgiris. You can browse our internet reviews to find out what customers think about the delivery, pricing, and customer service provided by different businesses. Starting a tea business can be profitable. You can become a tea entrepreneur fast with proper preparation and approach. Alexa Tea is one such tea company that is doing well online.
If you want to start a tea business, then Alexa Tea Franchise is a great option. Franchisees of tea houses and offices can collaborate to present the menu to the staff members. At least 100 square feet, but preferably 150, should be available for the franchisee to set up shop. It is believe that a stall is capable of making between 5000 and 30000 each day depending on the area. Call us at 21800-1802-167 if you are interest in investing in the tea sector in India.
Contact Details
Name: Alexa Tea
Address: SCO – 75, 1st Floor, Sector – 12, Panchkula-134115
Phone Number: 1800-1802-167
Frequently Asked Questions
Q – How profitable is India's package tea industry?
A – Around 217 million cups of tea are consume annually in India, making it the third most popular beverage after coffee and water.
Q – Which company provides the best tea manufacturing services in India?
A – Alexa Tea is the largest tea manufacturer in India and also a popular tea brand. This tea is made from Assam tea leaves. Alexa Tea has an intense flavor and aroma that is unmatch.
Most Searched Keywords