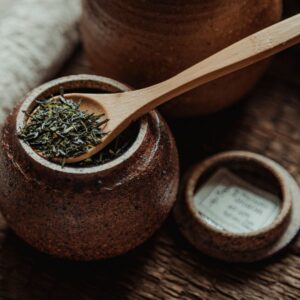 Top Health Benefits of Masala Tea – India is a diverse nation, yet a cup of tea has brought the country together. It is said that tea is a feeling. It is this masala that gives the chai its mouth-watering taste and aroma. Alexa Tea Stands out from the competition because of the top health benefits of Masala Tea. People are currently searching for the best Masala Tea from all over the world.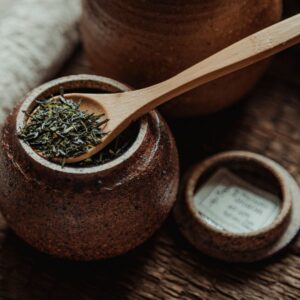 Alexa Chai's Masala Chai has a wide range of remarkable health benefits. You do not need more than just a cup of tea to stay healthy and free from various diseases. Several ingredients including ginger, cardamom, cinnamon, cloves, and black pepper are added to make this masala chai. Although this tea can come in different forms, the main components are always the same. Components can always be added or subtracted at will.
What is Masala Chai?
Masala Tea is believed to be an ancient Indian concoction that was developed as an energizing treatment for common ailments. Our unique recipe blends black tea leaves with flavourful spices like cinnamon, cardamom, cloves, ginger, and bay leaves, inspired by Indian kitchens across the country. The result is a drink that truly represents India.
It's hard to ignore the rich, spice-packed flavor of India's favorite tea. Indulge all your senses, with our unique Masala Chai blend. Enjoy its rich aroma while brewing tea, and let each mouthful tickle your taste buds.
List of Top 5 Health Benefits of Masala Tea
Masala Chai is a traditional drink that has been used by our ancient sages and healers for health care. Here are the best masala tea benefits that you should know:
Improves Digestion System
Like many hot beverages, masala tea is great for regulating digestion and maintaining gut health. Strong spices like black pepper and ginger, which aid in the production of digestive enzymes that speed up the digestion process and act as catalysts to break down proteins and lipids, are mostly to blame.
Increase Heart Health
Masala Chai is considered a healthy drink for people with heart disease. One of the major medicinal spices to reduce the dangerous cholesterol in our body is cinnamon, which is one of the ingredients of Masala Chai. Apart from this, masala tea can also help with the problem of blood pressure. Masala tea controls the ups and downs of your blood pressure. Its dilation-inducing effect on the blood helps in treating medical disorders brought about by high blood pressure.
Prevents cough and cold
The anti-inflammatory, antifungal, and antibacterial properties of masala tea prevent cold and nasal congestion. The immunity-boosting ginger and clove will also help stop the cough. A cup of masala tea daily will keep you healthy and free from the flu. It works best when you're warm. A cup of masala tea will help you feel better and recover faster if you have a cold.
Masala Tea Boosts Immunity
Drinking masala teas boost immunity as they contain cinnamon and cloves. The two substances work well together when combined to produce a powerful therapeutic effect. Together, they boost your body's innate defenses to help you fight off tough illnesses.
Increases Energy and Alertness
Black tea is the primary ingredient in Masala Chai. You will feel a surge of energy from the caffeine which is present in it to some extent. While excessive caffeine use has been associate with some negative consequences, the other ingredients in masala chai will balance this out. You can consume Masala Chai without any reservation as it produces balanced energy which is surely a healthy and natural stimulant. The caffeine present in black tea encourages focus and attention.
Buy Masala Chai Online from Alexa Tea
If you like spiced beverages, visit our website to get our Masala Chai. Enjoy the soulful flavor of spices, one cup at a time, with Masala Chai. The Masala Chai provided by Alexa Tia is easy to make at home and available at most stores. The top health benefits of masala chai make it a perfect drink for you. 
If you consume masala tea regularly, you will experience an improvement in your general health, appetite, and sugar levels. Not only does it boost immunity and keep you free from common ailments and infections, but it can also help prevent diabetes and cancer.
Frequently Asked Questions
Q – What are the health benefits of masala tea?
A – Top Benefits of Drinking Masala Chai – 
immunity booster

improves digestion

cures cancer

increase heart health

prevents diabetes
Q -Is daily consumption of Masala Chai good for your health?
A – Due to its antioxidant characteristics, masala tea is regard as one of the greatest healthy beverages. A cup of masala tea can shield your family members and elderly loved ones from certain diseases.