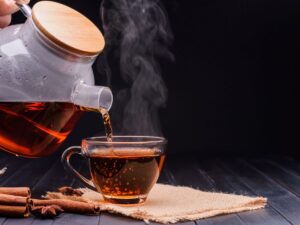 Top Black Tea Manufacturing Companies in India – It is our natural and everyday habit to have a cup of energized and flavorful cup of tea after waking up. In India, it's a versatile go-to beverage called "chai" in Hindi. It generates a revitalizing taste in every sip and helps keep the health in sound condition. A recent survey discovered that tea is the second most engrossed beverage after water globally. 80% of the harvested tea crop in India is consumed in India itself. However, there is a chance that normal generic tea does not give as many advantages as black tea.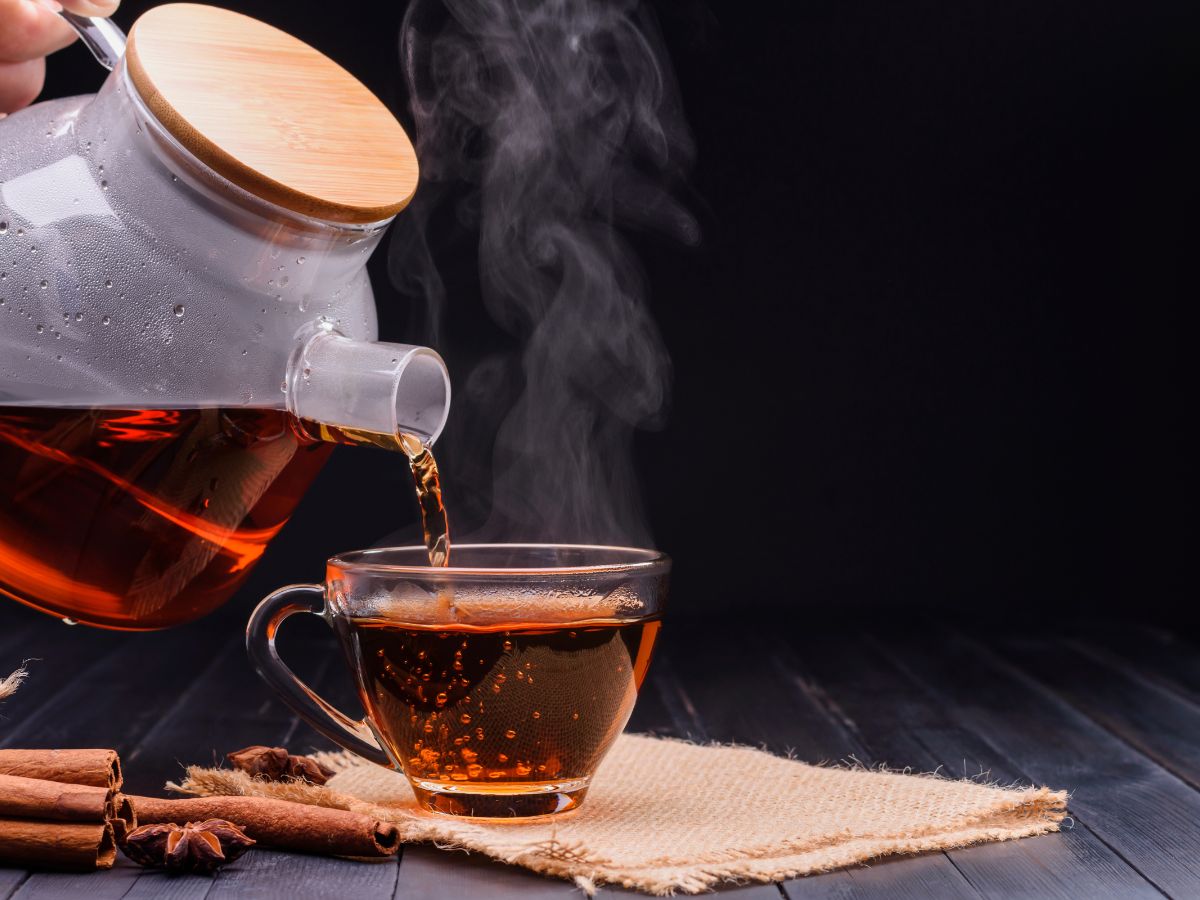 A strong cup of tea comes with numerous health benefits along with good taste. But it's tough to find high-quality black tea brands. To assist you in this, we have brought you some flavourful black tea brands. Let's find out together.
Top Black Tea Manufacturing Companies in India
Since we all have a soft corner for tea, the craving for a flavorful and peaceful cup of tea is never-ending. You even might have wanted to try the best black tea brands. To get an awesome taste, we make efforts and try consuming new brands, but sadly, we do not achieve the best taste and aroma most of the time. To take you out of this dilemma and provide you with the best and most flavourful cup of black tea, here we have provided you with the Top Black Tea Brand Manufacturers in India.
1.    Alexa Tea
Alexa Tea is an acclaimed tea company that delivers high-quality teas. Our team uses elements of top-notch quality to offer satisfaction to our clients. Alexa Tea works efficiently to maintain timely delivery with the help of our logistics team. We provide you with a high-quality quality revitalizing tea taste worldwide. Alexa Tea makes sure to deliver the highest quality teas to its customers. We offer a unique taste of tea that will calm your mind and give you a sense of peace. Alexa Tea provides you with the original and unseasoned taste of tea harvested from the crops.
Features
100% Organic Tea
Best Quality
Local Taste
Fresh and Healing
2.    24 Mantra
The brand delivers prime quality organic black tea, and the leaves are pristine and imported from the lowlands of Assam. The crops are harvested without utilizing any health-declining chemicals, pesticides, or insecticides. This organization is calculated among the brands that provide the best black tea in the market today. Black tea is a low-calorie drink that consists of antioxidants.
Features
Non-GMO
Unadulterated
Pesticides and chemicals-free
Rich in flavonoids
3.    Butterfly Ayurveda
Butterfly Ayurveda provides tea with a rejuvenating flavor and taste. This is because it is garnered from Assam traditional tea leaves. The brand delivers a variety of flavored teas, but the cardamom and elaichi-flavored teas are the most loved. Due to its exceptional flavor and aroma, it can be availed throughout the year and in every season. In addition, the tea assists in balancing pitta dosha and helps to control sugar.
Features
Made with 100% natural ingredients
Free from artificial color
GMP Certified
Contains no preservatives
4.    Chai Craft
Chai Craft offers curated hand-picked fresh tea leaves from farms of their own in Darjeeling, Dooars, and Assam. The tea is infused under the supervision of professional health experts. The sections of fresh tea leaves and freshly incorporated ingredients make sure that tea lovers get satisfaction with the aroma and flavor of the tea in every sip.
Features
100% Natural
Free from chemicals
Vegetarian products
No added colour
5.    Kapiva
Kapiva is one of the beneficial black tea brands in India. The tea comes with rejuvenating features that make it appropriate for every season and every weather. The tea comes with various health-beneficial ingredients like tulsi, mint, nutmeg, manjistha, flaxseeds, ajwain, and many others on the list. These elements infuse and work together to refresh your body and assist in better digestion.
Features
It contains 84% black tea leaves.
Rich in antioxidants
Made from 100% natural ingredients
Free from preservatives
6.    Organic Tattva
Tea is one of the most consumed beverages, and when we talk about the best black tea brands in India, Organic Tattva is one of the top brands. The process of making black tea is very interesting. The black tea leaves are drawn out from oxidized tea leaves. The label's black tea has a rich texture and a strong and earthy taste. Moreover, tea also has a hydrating effect of giving peace to one's mind and body.
Features
Usda Certified
Free from chemicals
Organically cultivated
Loaded with Nutrients
7.    TGL
TGL provides a vast variety of teas, with all your preferences checked. They deal in a distinctive variety of flavors with a twist of spicy and nutty ingredients. Black tea, by the label, works in an effective way to keep you relaxed and revitalized, and on top of it, its extraordinary composition keeps your oral health in check. Their black tea is free of any preservatives and therefore known for its amazing flavors.
Features
Made with natural ingredients
Unique flavours
No chemicals
Free from preservatives
8.    Vahdam
Tea by the brand Vahdam provides tea with powerful and bold flavors. The tea leaves are long, revitalized, and fully oxidized with no added preservatives. The brand is named as one in the list of high-quality tea brands because of its rich texture, powerful aroma, and reviving taste. The tea of Vahdam is best to get a regular dose of energy.
Features
100% pure black tea
Certified organic
Non-GMO
No added colour
Conclusion
Tea is not only a beverage but also an emotion to which one cannot say no. Be it at the earliest hours of the day or late at night, one is always ready for tea. Health experts believe that out of the different types of tea, black tea offers the most health advantages. This is because the tea is free from chemicals or pesticides, and the oxidation process captivates the nutrients in it. Black tea is required when it is the weather-changing season and the immunity becomes low. We strive to acknowledge people with the best of the best products in the market, therefore, we bring a few organic black tea brands that might assist you with better taste and health benefits.
FAQs on Top Black Tea Manufacturing Companies in India
Question1. Which brand is the best and top manufacturer of Black Tea in India?
Answer. Alexa Tea is the top and best brand of Black Tea in India.
You can also Search