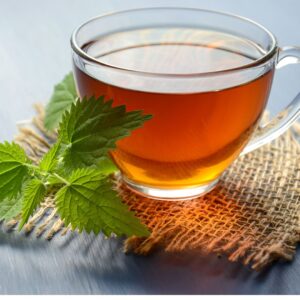 Top Benefits of Tea For Anxiety & Stress  – Since ancient times, people have been enjoying drinking herbal teas for their health and pleasure. Alexa Teas provides the best quality herbal teas across India. Alexa tea has the ability to reduce the symptoms of stress, anxiety, and other mental health problems. It may take some time to find the ideal herbal tea blend but these provide the top benefits of tea for anxiety and stress.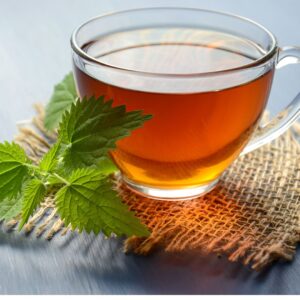 Even though herbal teas differ theoretically from supplement capsules, oils, and other drugs you may use to relieve anxiety, interactions are still possible. Before adding herbal teas to your daily routine, always consult with a doctor or other healthcare provider.
How Alexa Tea helps in reducing anxiety and stress?
After examining the ability of Alexa tea to reduce anxiety and stress, it has been shown to be helpful in reducing anxiety and tension. Alexa tea is generally recognized as safe for most people to drink. Before trying any potential tea or adding it to your diet, it is important to be aware of how it may affect certain health problems.
Alexa teas may help relieve occasional stress and anxiety, while others may be better used as a regular complementary therapy for an underlying condition. Other Top Benefits of Tea For Anxiety and Stress may include:
Improving sleep and insomnia

Soothing upset stomach and digestive issues

improve menstrual cramps

Improve blood pressure level
Taking a moment to make a cup of tea can help you feel less stressed and anxious and a little more balanced. Ritual relaxation is just one of the many benefits of tea. Your tea of choice can also help reduce stress and anxiety. The amino acids in Alexa tea that help manage mood are one of the main reasons why tea is so good for your health. The tea we provide contains many healthy chemicals that can help calm your mind and reduce stress in your body.
Top 3 Teas for Anxiety and Stress
Tea can be a great way to add a brief moment of relaxation to your everyday routine. Our teas are the ideal choice to calm the nerves, encourage relaxation and enhance well-being as they contain everything from traditional chamomile to meditative matcha. Lavender, rose and peppermint teas are among the beverages that may help reduce anxiety. Best Herbal Tea for Anxiety and Stress –
Lavender Tea
The herb that has been proven to reduce stress and encourage relaxation is lavender. As a result, it provides a calming addition to many of our teas and herbal blends. Offers a huge selection of herbal blends including lavender. Lavender and mint, both known for their calming, sedative effects, are combin to create the herbal powerhouse known as lavender mint. Featuring lavender, chamomile, rose petals, sweet orange peel, and calendula petals, a bespoke combination created to encourage rest and relaxation.
Green Tea
Green tea is often associate with physical health due to its abundance of antioxidants and health benefits, but it is also excellent for your mental health. This is one of the best teas to reduce anxiety. It contains a variety of antioxidants, including the flavonoid epicatechin. One of which works to protect your brain from oxidative damage and counteract the harmful effects of stress on your body. Proven effective in reducing fatigue and promoting better sleep. Green tea is also one of the best drinks for reducing anxiety and jitters brought on by excessive caffeine.
Himalaya Premium Tea
Alexa Himalaya Garden Tea brings you an authentic taste with an exotic variety of rare and finest tea leaves from the foothills of the Himalayas. You will be mesmerize by the vibrant amber color, fresh perfume, and rich flavor. The finest leaves from the tea gardens of Darjeeling have been carefully selecte for Alexa Himalaya Garden Tea. Our tea experts use the finest ingredients, equipment, and processes to craft this tea.   
Conclusion
Alexa Tea has created the perfect tea to beat stress and anxiety. You can find relief from your stress and anxiety by choosing any of the teas listed above to provide you with the top benefits of tea for anxiety and stress. Alexa tea listed above contains many beneficial ingredients that can help calm your mind and reduce stress on your body. 
Frequently Asked Questions
Q – Does Green Tea Help Reduce Anxiety?
A – Green tea may help soothe anxiety, which can increase feelings of calm and relaxation. Green tea contains caffeine, so it is best to consume it in moderation.
Q  – Which is the best tea to reduce anxiety and stress?
A – Alexa Tea offers green tea, lavender tea, lemon tea, chamomile, and other teas in India that have been shown to help reduce anxiety and stress.