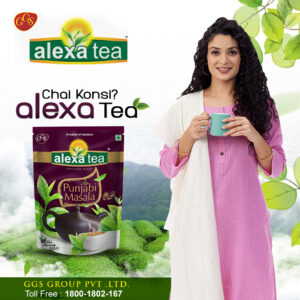 Tea Manufacturers In Siliguri – The fact that there are hundreds of different types of tea and that it is the second most popular beverage in the world (after water) is almost amazing. Even more amazing is the fact that Camellia Sinensis leaves are used to make each one of these teas. The nation as a whole has seen an expansion in the tea industry and demand throughout time. Similarly to this, Tea Manufacturers in Siliguri have shifted to the most recent technology to produce the highest-quality tea possible.
In Siliguri, the tea business is the oldest and most well-established. The high-quality and flavorful tea produced in Siliguri is well known in this area. The new product that is quickly taking off in this sector and has enormous potential is instant tea. Its export potential is enormous. Additionally, it is becoming more common for small farmers to plant tea on their land and sell the harvested leaves to factories.
Different Types Of Tea
The foundation of regional development in Siliguri is provided by the tea industry. Siliguri's tea factories produce a wide variety of tea varieties. You've certainly heard of all these distinct teas, but do you truly understand what makes Green tea, for example, or White tea, for example, green? Everything is dependent on when the leaves are plucked and how they are handled afterward. Let's examine the many varieties of tea in more detail.
1. Black Tea
There are two types of black tea: CTC and Orthodox. The leaves are processed using the Crush, Tear, Curl or Cut, Tear, and Curl methods, giving them the appearance of tiny nuggets.
In South America, the Middle East, Africa, and India, CTC is the most popular variety of tea. It is one of the primary tea varieties used to make black tea. It yields a liquor with very powerful flavors that are dark in color and has a rich, malty flavor (more on the bitter side).
Orthodox tea is defined as either tea that has been manually processed or tea that has been mechanically rolled in a way that resembles hand-rolling. The majority of specialty tea is produced using traditional techniques. All whole-leaf tea is produced using traditional techniques.
2. Oolong Tea
The term "Oolong" (originally spelled "Wu Long"), which means "Black Dragon" in Chinese, refers to the way the tea leaves curl, giving them the appearance of a dragon's tail. Oolong teas are neither as powerful as CTC nor as subtle as Green Tea. Oolong tea is comparable with a cross between the freshness of green tea and the body of black tea. After the leaves have withered in the sun, they are slightly oxidized. It causes the body to release enzymes that reduce a certain type of blood fat. There are various flavors to explore and sample in each of the aforementioned types of tea.
3. Green Tea
To preserve their green color and prevent oxidation, green tea leaves should get some heat shortly after harvesting. The world's most consumed tea is unquestionably this one. Catechins, a form of antioxidant, are abundant in it. It lessens the production of free radicals in the body, preventing harm to cells and molecules. Low caffeine concentration is another outcome of lack of oxidation.
4. White Tea
White tea is an uncommon type of tea that gets its name from the silvery white hairs on the tea plant's buds rather than from the hue of the beverage. While harvesting, it should be simply dry without going through processing or oxidization. It is valuable for its mild flavor, delicate aroma, strong antioxidant content, and low caffeine content.
5. Tisane
Since they don't come from the Camellia Sinensis species, herbal infusions like tisane are more accurately popular as herbal tea. These contain a variety of herbs, flowers, fruits, and spices. They are free of caffeine and offer a variety of health advantages that aid in the treatment of infections. There are many different kinds of these infusions; some well-known teas are chamomile, peppermint, and lavender.
Top Tea Manufacturer In Siliguri – Alexa Tea
Alexa tea is the most promising market leader when we talk about Tea Manufacturers in Siliguri. We have pervaded the tea market with world-class quality for the past 10 years. Our primary goal has always been to blend and balance the ideal flavors to the delight of our clients worldwide. Maintaining our distinctive flavor, aroma, and power in the necessary proportions is always our first goal.
By carefully choosing the leaves from the gardens of Darjeeling and Assam, Alexa tea manufacturing facilities in Siliguri retain quality. Every plant varies depending on the region. As a result, we chose and prepare the tea leaf carefully while being watched over by our R&D team and experts. We provide several grades of black, green, and flavored teas, including Darjeeling and Assam teas.
In Siliguri, West Bengal, we are now the proud owners of a sizable customer base and distribution network. We are aiming to satisfy our customers, and we have perfected the steady supply of Darjeeling and Assam tea. A tea manufacturing company in Siliguri with ISO and FSSCI certification is popular as Alexa tea. We have been providing catering to wholesalers, suppliers, and tea and coffee cafes throughout the country.
​
Contact Details
Name: Alexa Tea
Address: SCO – 75, 1st Floor, Sector – 12, Panchkula-134115
Phone Number: 1800-1802-167