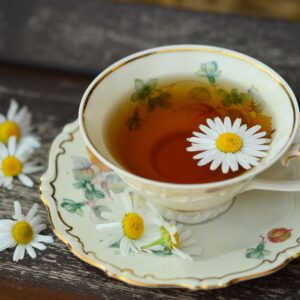 Tea Manufacturers in Ooty – One of the most famous hill stations in Tamil Nadu, India is called Ooty, the Queen of Hills. There are mountains, gardens, and lakes. Additionally, Ooty is surrounded by acres of tea gardens. However, there are several sites where you can stop to take in the hypnotic perfume and the panoramic views. If you are thinking of starting a tea business in Ooty then Alexa Tea is the one of  Top Tea Manufacturers in Ooty. Alexa Tea is one of the top tea brands in Ooty. You will get many benefits by joining us.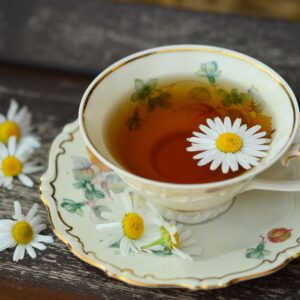 Alexa Tea Manufacturers' ability to provide a perspective of the tea production process is another important aspect of this vista for the tea gardens of Ooty. Visitors can watch tea being processed live at the Tea Factory and Tea Museum, which covers an area of one acre. You can watch the tea being made, from plucking the leaves to packing the finished product for sale. If you are looking for tea manufacturers in Ooty, you can call us at 1800-1802-167 to connect with Alexa Tea.
Best Tea Exporters & Tea Manufacturers In Ooty | Alexa Tea
Alexa Tea makes a concerted effort to transfer the tea from the teapot to your cup. Our premium tea variety lives up to everyone's expectations. The manufacturing, storage, distribution, export, and retail branding of tea are all represented by Alexa Tea Company. Alexa Tea In India, we are the top tea producer. Being one of the leading Tea Manufacturers In Ooty, India, we are committed to providing a happy life to our tea farmers. Our main aim is to offer everyone the greatest tea in a healthy environment.
In India, there are two state-of-the-art tea production facilities.

Over 20 Years of Experience in Tea Blending and Sourcing

Alexa Tea Packers is the only company that packs all types of tea bags.

making tea bags sustainably

Before packing, each blend is taste in a cup and certified by our trained tea tasters.
What makes Alexa Tea a top tea manufacturer in Ooty?
Alexa Tea is create with the special climate and weather conditions of the hills of Ooty with a lot of experiments, improvements, and trials. Despite taking longer than expected to produce tea in the gardens of the Nilgiri Hills, the finished product moved quickly among the delicate palate of the people. Every year, it grew in popularity, garnering several awards both domestically and internationally. Due to the excellent taste and smell of unusual tea, it has received the nickname "The Gem of South India".
Why choose Alexa Tea as the top Tea Manufacturing Company in Ooty?
Alexa Tea is the most likely market leader among tea manufacturers in Ooty. We have been dominating the tea business for the last ten years and with the highest caliber items. The ideal flavor balance and the combination have always been our top priority to delight our customers across the globe. Our main goal is to consistently maintain the required proportion of its distinctive taste, aroma, and potency.
The best leaves are handpicked from the gardens of Darjeeling and Assam by Alexa Tea, which provides tea manufacturing services in Ooty while maintaining the quality of the product. Regional variations exist for each plant. Consequently, we carefully select and manufacture teas under the guidance of our R&D team and experts. We offer a selection of black, green, and flavored teas including West Bengal and Darjeeling.
ISO 22000:2018- Certified tea manufacturing enterprise as per ISO 22000:2018. We certify that nothing inconsistent has been done in the manufacture or production of our teas.
GMP Certified – This attests to the fact that we consistently produce our products in accordance with high standards.
FSSAI Certified – This certifies the maintenance of safety in the production and manufacturing of our goods.
Contact Details
Name: Alexa Tea
Address: SCO – 75, 1st Floor, Sector – 12, Panchkula-134115
Phone Number: 1800-1802-167
You can also Search