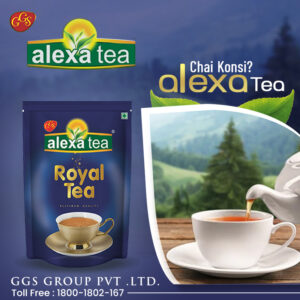 Tea Manufacturers in Maharashtra – For ages, Indian chai has been brewing the ideal opportunities for human connection. Spending time with your significant other, visiting with old acquaintances, or perhaps having a business talk with coworkers are all options. However, in the social media era, where small talk has taken on a digital form, tea chats were almost in danger of disappearing altogether. As a result, Maharashtra's Tea Manufacturers have been elevating the tea culture.
You are aware of the power of Indian tea. The roadside brew has made an internal entrance in the form of tea shops and lounges to restore people's charming little tea conversations. Maharashtra's tea producers have carved out a comfortable market for tea connoisseurs to visit upscale chai shops, boutiques, and lounges.
Business Scope for Tea Manufacturers in Maharashtra
80% of the tea produced in India is consumed domestically, making it one of the top tea-consuming nations in the world. According to a 2018 report, tea was produced on 6.37 lakh hectares of land in India. For the fiscal year 2020–21, India produced 1,283 million kg of tea.
Black tea, regular tea, green tea, herbal tea, masala tea, and lemon tea are among the varieties of tea exported through India. Black tea, normal tea, and green tea account for roughly 80%, 16%, and 3.5% of the total amount of tea shipped from India, respectively.
In Maharashtra, the majority of these cafés, canteens, tea shops, or tea stalls are always busy. While each tea shop has its age groups, corporate events and corporate group reservations are common. Tea has always been a favored beverage in Maharashtra; nonetheless, these tea lounges have helped to highlight a variety of its flavors.
For the connoisseurs, these cafés also provide Darjeeling's First Flush, Assam orthodox, Punjab masala tea, White Indian Chai, Nilgiri Oolong, and Silver Needle in addition to the standard ginger, cardamom, masala, and pure milk tea varieties that are right at the top of the serving menus. Some of them offer a wide variety of Indian tea, some of the rarest. Each of these tea shops makes a sizable profit from their operations.
The country's market for tea manufacturing is anticipated to continue expanding over the forecast period of 2022–2027, expanding at a CAGR of 4.2%. India's tea industry is projected to produce 1.40 million tonnes by 2026.
Alexa Tea
One of the most well-known tea brands in India is Alexa Tea. Our tea production in Maharashtra is popular for its excellent quality and delectable flavor. The business has been producing and selling tea for a while. Elaichi Tea, Premix Tea, Punjabi Masala Tea, Masala Tea, and many other varieties of tea are available by the company. We are the Top Tea Manufacturing Company in Maharashtra for a variety of reasons.
We keep massive inventories of numerous sorts in both large bags and compact packaging.
We keep our warehouse in excellent condition and practice proper hygiene there.
Our team of skilled blenders collaborates to determine the flavors and aromas that our clients want.
As per the needs of the client's brand, we offer flawless package design in addition to perfectly packed products.
We always deliver our products on time since we recognize how important timely services are.
Amazon Tea chooses the ideal tea leaf based on the likes and tastes of our customers
We acquire goods and services through public auctions and private placements.
Our manufacturing specialists are aware of customer needs and assist them in developing unique blends.
We provide numerous packing options based on our client's needs.
Most significantly, we offer nationwide on-time delivery.
Alexa Tea has been providing incredibly lucrative tea franchise possibilities as part of our effort to expand across the entire nation. All successful candidates would receive comprehensive help to expand their businesses. That implies that a person can launch a firm from scratch. The business would provide the entrepreneur with a variety of supports as they expanded their enterprise.
​
Contact Details
Name: Alexa Tea
Address: SCO – 75, 1st Floor, Sector – 12, Panchkula 134115
Phone Number: 1800-1802-167
Frequent-Asked Questions about Tea Manufacturing Companies in Maharashtra
Q1: Who makes your tea's blend and packaging?
Contrary to the majority of businesses, Alexa Tea blends and packages its tea in a facility that is organically certified. This guarantees total vertical integration and the integrity of our supply chain's products. Obtaining teas from the best Indian farms, blending in a organic facility, and using cutting-edge packaging equipment at the same facility to deliver you the best product.
Q2: How do I get tea from Alexa?
During our regular business hours, you can place an order by contacting Toll-Free 800-1802-167. Our helpful customer service agents will be glad to help you.