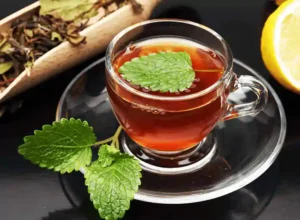 Tea Manufacturers in Kerala  – In Kerala you can visit tea gardens surrounded by shady fruit trees to create a serene and stunning view. Alexa Tea is one of the top tea manufacturers in Kerala, Our tea manufacturing unit is set up in a part of the gentle hill slopes of Kerala. In Kerala, you'll have plenty of opportunities to admire the beauty of picturesque Kerala in nature, as rows of tea bushes carefully line the hills of Kerala in the Western Ghats in South India.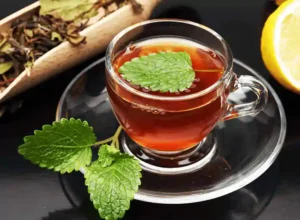 The practice of tea gardens in India was start by the British. Tea bushes have the potential to reach tree height, but they are regularly cut neatly to waist height so that plantation workers can more easily pluck the tea leaves. Look at the beautiful tea gardens of Kerala and notice how each tea bush is planted at a distance of 1 to 1.5 meters along the contours of the landscape. 
Points to consider before buying tea online or with tea makers in Kerala
How to tell real tea from herbal tea: All authentic tea types come from the Camellia sinensis plant species. Popular among these are black, oolong, green and white teas. This species of the tea plant is indigenous to Southeast Asia. In contrast, herbal teas are made from drie flowers, spices, and fruits. The most popular herbal tea variations are those made with moringa, chamomile, lavender, and ginger.
Know the health benefits – The Camellia sinensis plant species is the source of all true tea, so you should be aware of its health benefits. This species of the tea plant is indigenous to Southeast Asia. They are also grown in several US states. In contrast, herbal teas are made from dried flowers, spices, and fruits.
Loose tea or tea bags: There are three most popular types of tea to choose from when buying tea online. The most popular of these in India is loose tea. They are made from whole or undamaged leaves and are packaged by online tea suppliers in tightly closed containers. The way the leaves are packed helps in retaining their flavor and aroma.
Alexa Tea | Top Leading Tea Manufacturer in Kerala
Alexa Tea is one of the renowned tea manufacturers in Kerala. We are a team of skilled blenders who appreciate and value the art of selecting, cutting, and brewing tea to preserve the taste and aroma of the tea farms of Assam. Unlike tea cultivation in the highlands, our tea Manufacturer in Kerala has overcome all challenges to provide an ideal growing environment for tea leaves. We believe that expansion into lesser-known, in-demand blends is what makes Alexa Tea unique.
Alexa Tea is different from every other cup of tea you've ever tasted, because of its sour taste and strong flavor. We take great pride in carefully selecting tea products that contain exotic ingredients not often found in tea blends. Our tea is one of the most domestically produce and economically successful items in the whole world.
Quality Assurance By Tea Manufacturers and suppliers In Kerala
The quality of the company is its biggest asset. To provide an unmatched choice of products that comply with international and national quality requirements. Under the supervision of knowledgeable quality inspectors, our products are process in a safe setting. We keep a close eye on each step of the production process to ensure that there are no errors in the handling of the goods. Additionally, we analyze the entire range for each of the properties mentioned below using state-of-the-art testing methods and equipment.
purity

Taste

Fragrance

freshness

long shelf life
Why choose Alexa tea as the Top Tea Manufacturer company in Kerala?
Alexa Tea is one of the most famous tea brands in India. The company has been manufacturing and marketing tea for quite some time now. The company offers many different types of tea, including Elaichi Chai, Premix Chai, Punjabi Masala Chai, Masala Chai, and many more. For many reasons, we are the top tea manufacturing company in Kerala.
We maintain a large stock of many different types in both heavy bags and smaller containers.

We keep our warehouse in top condition and follow good hygiene there.

Our team of talented blenders works together to create the taste and aroma that our customers desire.

Along with precisely packaged products, we provide impeccable package designs as per the demands of clients' brands.

Since we understand how important timely services are, we always deliver our products on time.

We buy products and services through open auctions and private placements.

Our production professionals assist customers in creating specific blends keeping in mind their requirements.

Based on the demands of our clients, we provide a variety of packing options.

Most importantly, we provide on-time delivery across the country.
Contact Details
Name: Alexa Tea
Address: SCO – 75, 1st Floor, Sector – 12, Panchkula 134112
Phone Number: 1-800-1802-167
You can also Search