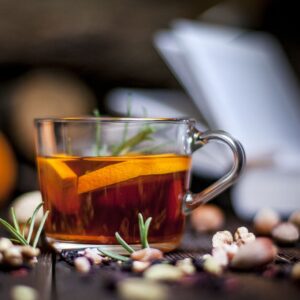 Tea Manufacturers in Kanpur – Tea is the second most consumed beverage in the world with over 3,000 different types. The appeal of tea is widely felt in India as well. India consumes over 837,000 tonnes of tea annually. If you are looking for a verified tea manufacturer in Kanpur, Alexa Tea is your one-stop solution. We are one of the best Tea Manufacturers, Suppliers & Exporters of Kanpur.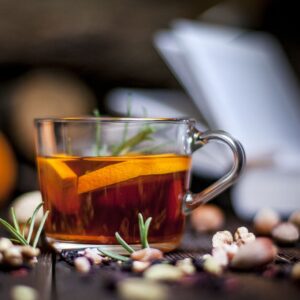 The tea distributed by Alexa Tea is grown on the rich soil of Darjeeling, Assam and many other South Indian districts. Tea in India is much more than just a drink. Many Indians are linked by an emotional expression, a rhythm of life and a common love. Chai can fill any void in your life, from morning sips of tea to "evening tea" at Tapri.
Reasons Why Tea has become a Favourite Drink in India
Here are three major reasons why tea has become the go-to beverage in India:
Tea is everywhere
Throughout history, India has been heavily dependent on tea for trade. From small enterprises to large corporations, discussions, interviews and agreements take place over a cup of tea. Our hospitality and service industry has also made tea a preference among Indians as a beverage. The most popular and provided beverage while waiting for an appointment or in the hotel lobby is tea.
Relax with tea
Tea offers relaxing characteristics that can help you relax. It is an ideal drink to beat fatigue and refresh yourself. There are many benefits of different tea varieties. Our favourite drink during stressful situations is tea. Tea has always been a headache reliever. It gives us the ability to think sensibly while enjoying the moment. Tea reduces stress and has antidepressant properties.
A part of our culture
Tea has been a part of our culture since the 12th century. One custom that has been passed down from our forefathers is serving tea to visitors. Tea is still served to visitors in all regions of India, whether in cities or rural areas. It has become a necessity in some societies.
There are many reasons why tea is a favourite drink among Indians, but here are some of the basic reasons that make tea so appealing.
Alexa Tea | Top Tea Manufacturers in Kanpur
We are spreading love and joy with the taste and aroma of our teas with an experience of over 10 years. Alexa Tea is the top company offering packaged tea in Kanpur. Alexa Tea currently offers five different flavours of tea and promises to continue producing high-quality products and spreading happiness. Our experienced tea tasters rigorously test a variety of teas sourced from different gardens to select the highest quality tea for you. We never compromise on quality and use only the best teas while blending them.
If you are looking to select Kanpur Tea Supplier for your market requirements. Alexa Tea is something to keep in mind when you narrow down your options for tea suppliers in Kanpur. We ensure that the tea is well pack to protect it from contact with air or moisture and to prevent the growth of germs affecting the freshness, aroma and quality of the tea. The taste of each of our products is a work of art in itself. 
Why Alex Tea is the Best Tea Manufacturing Company in Kanpur
For the past 20 years, Alex Tea has satisfied the craving for high-quality tea among tea connoisseurs. The wide range of Alexa Teas, Specialty Teas and Indian Tea products are dependable and amazing in terms of taste, aroma and looks. To produce a tea product that awakens your taste buds and a quality that evokes revived freshness, we have handpicked a variety of Alexa teas that we believe people will like and enjoy.
We pledge to provide you with the best tea and freshest ingredients as we become a regular part of your life. Before we started manufacturing Alexa Chai, we travelled from city to city in search of the right flavour and blend. As a result, our products have a huge market both at home and abroad. Alexa Chai to the international market is the work of Alexa Tea, India's most renowned tea producer. For its organic cardamom tea mixes and infusions, the company also offers a vast range of mouth-watering flavours. Six different types of delicious and aromatic teas are available from Alexa Teas.
Alexa Royal Tea

Alexa Elaichi Tea

Alexa Masala Tea

Alexa Punjabi Masala Tea

Alexa Gold Tea

Alexa Himalaya Garden Tea
​
Contact Details
Name: Alexa Tea
Address: SCO – 75, 1st Floor, Sector – 12, Panchkula 134115