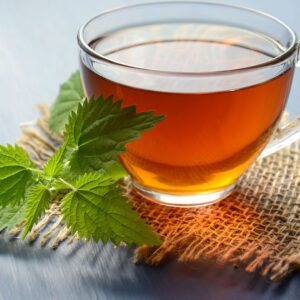 Tea Manufacturers in Gujarat – It is a universal practice to start the day with a hot cup of tea. It is a method of using an invigorating aroma to refresh the mind and soothe the soul. The taste is mesmerizing and brings inner joy to tea lovers, be it black tea, which stimulates the brain, or green tea, which is known to help people lose weight. Alexa Tea is a tea company. We are the best Tea Manufacturer in Gujarat. It is a home option throughout Gujarat in the early days of the day and often even during the day.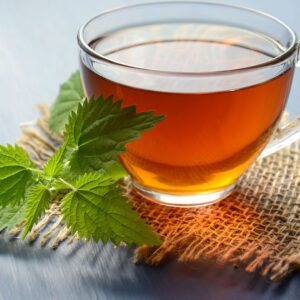 Due to its popularity as the second most consumed beverage worldwide, the manufacturing and marketing of tea represent a lucrative business opportunity. There are many different types of tea, and each one is processed differently. It is a very time-consuming process with many difficulties ranging from collecting the tea leaves to the production of high-quality tea powder.
Alexa Tea | Top Tea Manufacturers in Gujarat
Alexa Tea is one of the top names when it comes to tea manufacturing companies in Gujarat. We have grown beyond tea by mixing unique flavors with local preferences and family traditions. Instead, it is a tradition, a celebration, and a symbol of India's vast cultural diversity. We have had a ton of success in the production, blending, and distribution of tea. We want everyone to be able to enjoy the most delicious tea that is always match by the best quality, so we strive to offer the finest quality aromatic teas at the most reasonable prices. The quality of our products has not changed during these years.
Tea and Coffee Franchise Opportunities in Gujarat
The huge consumption of tea in India at all socio-economic levels gives a boost to the tea industry of the country. With the country's strong economic growth and consequently increasing middle-class population, Indian customers are increasingly favoring luxury brands. The growing demand for packaged variants of the beverage in both urban and rural areas due to the low risk of adulteration, easy storage, and superior quality of these products is also helping the tea sector in India. Additionally, there has been an increase in the demand for package variants made with natural ingredients.
You can take a franchise from Alexa Tea for the Tea Franchise Opportunities in Gujarat by joining us. Our business reputation has grown rapidly in the tea and wellness communities. Each blend is specially create to satisfy our passion for tea and create a genuine tea-taking experience. Know what makes our customers satisfied and ready to come back for more. Simply put, after experiencing the natural goodness, you will be proud to try our tea blends. 
Why choose Alexa Tea as the top Tea manufacturer & supplier in Gujarat?
Alexa Tea is one of the famous tea wholesalers in Gujarat. We are a team of skilled blenders who admire and value the art of picking, cutting, and brewing tea to preserve the taste and aroma of the tea farms of Assam. Unlike tea grown in high-altitude regions, our tea production in Gujarat has met all the challenges to provide the ideal growing environment for tea leaves. We believe that expanding into lesser-known, in-demand blends is what makes Alexa Tea better. Reasons for choosing Alexa Tea for tea in manufacturers in Gujarat – 
It is made from two leaves and one bud in a very clean environment.

It is produced by a skill team with years of experience in production and quality.

originally produced by the manufacturer

The prices are very reasonable for the quality being offer.

It is highly praise in the market in many countries for its freshness, taste, flavor, and aroma.

Periodically checked by external parties to ensure that the results meet the demands of the government
Contact Details
Name: Alexa Tea
Address: SCO – 75, 1st Floor, Sector – 12, Panchkula 134115
Phone Number: 1800-1802-167
​
Frequently Asked Questions
Q- How much money is required to start a tea manufacturing business in Gujarat?
A-  You can pay a minimum of Rs. You can start a tea manufacturing business. If you get a government subsidy, about 50% of the cost is saved.
Q – Do I need any documents for selling my tea online?
Ans – Yes, you will need a GST, Trade license, and Trademark of your product.