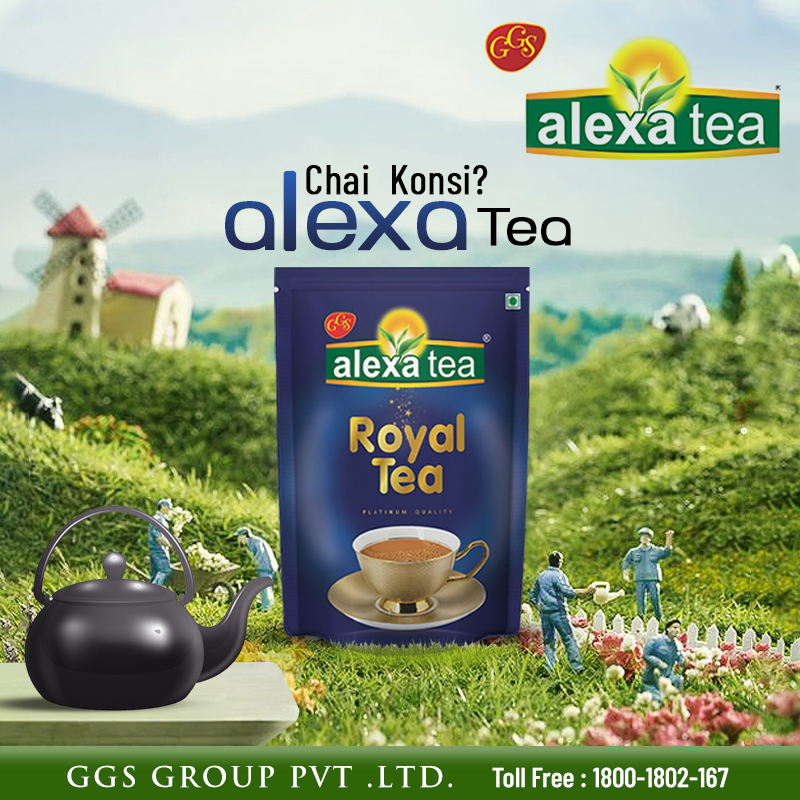 Tea Manufacturers In Assam – The manner in which tea is prepared and drunk, how people interact with tea, and the aesthetics associated with tea drinking all contribute to the definition of tea culture. This beverage is drunk by both common people and connoisseurs and is popular all over the world. Tea Manufacturers in Assam have been paying a significant contribution to the growth of the tea industry in India.
The area has developed into one of the largest tea-growing belts in the world, producing more than 400 million kg of tea annually. 2,16,2000 hectares of land are dedicate to tea estates in Assam. For this concoction, more than 100 tea farms are use. In the domestic market, Assam tea is fairly well-like.
The obvious reason for this is that all Indians adore and enjoy it. With a powerful perfume and burgundy-reddish hue, the flavor is particularly distinct and reviving. The tea has a strong malt flavor and bonds flawlessly to create the ideal chai.
Facilities And Types Of Tea Offered By Tea Manufacturers In Assam
Assam produces a variety of teas, not just CTC and Orthodox varieties. Additionally, it produces green tea. Additionally, the plantation produces Premix tea and black tea, both of which have brilliant golden tips. These characteristics give its tea a special distinction. Additionally, they are distinguishing it from the other teas produced by various tea farms. This has also contributed to the estate becoming quite famous and giving it a distinctive identity.
Every tea manufacturer in Assam has access to all the facilities required to ensure the welfare of its employees. One of these amenities is the presence of a hospital on the property. The campus is equipped with all the conveniences, making life for those who live there and work there comfortable. The property is kept in exceptional condition, which contributes to the peaceful, tidy, and calm atmosphere.
The estate makes contributions that go beyond just making tea. It has also contributed to the region's infrastructure development. To promote safety and mobility, they also made upgrades to the road. As a result, Alexa Tea works to improve society wherever possible.
Top Leading Tea Manufacturing Company In Assam | Alexa Tea
When it comes to well-established Tea Manufacturers in Assam, Alexa Tea is the most truth-worthy and industry-leading tea manufacturer in Assam. We are renowne for producing high-quality tea as well as the option to stay and enjoy the outdoors. For a long time, Alexa Tea has been keeping up a tradition where customers have plenty of time to relax and enjoy the highest quality tea products.
Knowing the depth of their devotion, we strive to offer exceptional tea flavors that can give tea drinkers all around the world quality and refreshing taste. We refer to our manufacturing facility as "a world of quality" since tea is produce there with an emphasis on quality. This rigorous testing on our end guarantees quality. Tea is package with educational and high-quality materials.
Understanding the need to serve impure Organic Tea, Assam Tea, CTC Tea, Black Tea, etc., we have enhanced our packaging techniques in addition to improving our manufacturing process by making it quality-focused. Modern packaging equipment is use to perfectly package both tiny and large portions of the tea we offer. Offerings are kept safe by good packing. Customers are given details about products through packaging. 
Why Choose Alexa Tea as the Top Tea Manufacturers in Assam?
Our goal is to create high-quality tea under the cleanest possible circumstances. To accomplish this, we follow the best practices.

Conveyor zed processing system available 24/7

Providing small farmers with technical assistance and training to help them produce leaves of higher quality.

Employing contemporary flooring, the newest cleaning tools, a contemporary water treatment facility, etc. to create a hygienic environment

Follow the rules for industrial safety.

With the assistance of reputable logistics firms, we consistently deliver things on time.

Our division uses high-quality ingredients to create the products we offer.
​
Contact Details
Name: Alexa Tea
Address: SCO – 75, 1st Floor, Sector – 12, Panchkula 134115
Phone Number: 1-800-1802-167
Frequently Asked Questions About Tea Manufacturers In Assam
Q1: Why Is Assam A Tea-Growing Region?
Assam is a state that has frequent torrential downpours, which contributes to the rising of numerous rivers, including the Brahmaputra. Every year, when the water overflows to the banks, fertile topsoil is create, which helps the tea crops develop.
Q2: What Percentage Of Assam Is Made Up Of Tea Gardens?
In 1837, the first tea garden was found in Upper Assam's Chabua. The Assam Tea Company began selling tea in the area around 1840. In Assam, there are about 100 tea estates dedicate to the production of tea. There are 2,16,2000 hectares of tea estates in all.
Q3: Which Assam Tea Is The Best?
Black tea, which is manufactured from the leaves of the Camellia sinensis plant, is famously produced in Assam. Compared to other teas like green tea or white tea, black teas have more oxidation. The greatest Assam tea producers include Alexa Tea, Gingia Premium, and Vahdam Indian Teas, which have a mellow flavor that is pack with a malty sweetness.