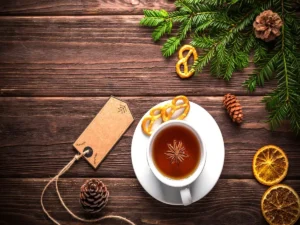 Tea Manufacturing Company in Kolkata – Given that Kolkata is often referred to as the tea capital of India, tea is the favorite caffeinated beverage in Kolkata, and we wouldn't want it any other way. If you are in the city and looking for a tea manufacturer then here we are to provide you with the best tea manufacturer in Kolkata. A special assortment of tea that is pure and refreshing and has an unusual taste.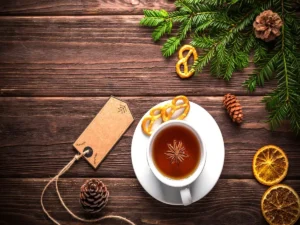 Alexa Tea is one of the oldest tea companies in India, hailing from Darjeeling, the region where some of the best tea in the world is cultivate. We were establish in the year 1993 and have a reputed brand and plant. All of our teas are hand-crafted by our tea experts, so you can choose the flavor and aroma you prefer. As a result, we have satisfied and happy consumers.
Best Tea Exporters, Tea Suppliers, & Tea Manufacturers In Kolkata | Alexa Tea
Alexa strives to take tea from teacup to your cup and works hard to achieve this goal. Our premium tea selection lives up to everyone's expectations. Alexa Tea Company represents every segment of the tea industry including tea manufacturing, warehousing, wholesale, export, and retail branding. We are the leading producer of Tea in North India. Most of our plantations are located in Kolkata. We as India's top tea producers are dedicate to providing a good life to our tea growers. Our main goal is to provide the best tea and a healthy environment to everyone.
There are 2 state-of-the-art tea production facilities in India.

Experience in tea blending and tea sourcing for over 20 years

The only business that packs all types of tea bags is Alexa Tea Packers.

Sustainable Tea Bag Manufacturing

Each blend is a cup and approved by our skill tea tasters before packing.
Markets for Indian and West Bengal Tea
Tea production and exports in India reached historic highs in FY2018. The total quantity of tea produced was 1325.05 million kg, an increase of 74.56 million kg over 2016-17. The increase in percentage terms is around 6%. The total tea volume during the 2017-18 fiscal year was 256.57 million kg, and the foreign exchange earned from Indian tea exports was $785.92 million. Egypt increased exports by 7.49 million kg, Iran by 6.95 million kg, Pakistan by 4.96 million kg, China by 2.91 million kg, and Russia by 2.91 million kg. In this regard, 87 gardens spread over 17,500 acres in the foothills of the Eastern Himalayas grow about 8 million kilograms of this premium agricultural commodity. Apart from European Union countries, Germany, USA and Japan are important export markets for Darjeeling tea.  
Why choose Alexa Tea as the top Tea Manufacturing Company in Kolkata?
The most promising market leader among Kolkata tea producers is Alexa Tea. For the past ten years, we have dominated the tea market with exceptional quality products. Perfect flavor combination and balance have always been our prime objectives for the delight of our customers across the globe. Our primary objective is to always maintain the required proportion of its distinctive taste, aroma, and potency.
Alexa Tea provides tea manufacturing services in Kolkata and maintains quality by handpicking the finest leaves from gardens in Darjeeling and Assam. Each plant has regional variations. Consequently, we carefully select and prepare tea leaves under the supervision of our R&D team and experts. We offer a variety of aromatic, green, and black teas including Darjeeling and West Bengal.
ISO 22000:2018 – We are an ISO-certified tea manufacturing company. We certify that nothing inconsistently has been done in our tea production and manufacturing.
GMP Certified – This verifies that our products are consistently produced with quality standards.
FSSAI Certified – This confirms the maintenance of safety in our product manufacturing and production.
Contact Details
Name: Alexa Tea
Address: SCO – 75, 1st Floor, Sector – 12, Panchkula-134115
Phone Number: 1800-1802-167
​
Frequently Asked Questions
Q -What are the best green tea brands available in Kolkata?
A- The health drink with countless beneficial properties originated in China but is now produced in many Asian countries around the world. I think it is really important to buy Alexa tea if you want to get the best results and taste as well as aroma.
Q – What are the benefits of an Associate with a Tea manufacturing company in Kolkata?
A – West Bengal, India is home to other food manufacturing companies, if you want to do tea business in Kolkata, join the best tea manufacturing company in Kolkata today and start your tea business with investment.