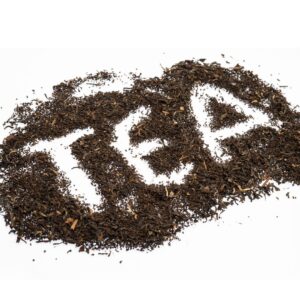 Tea Franchise in Uttar Pradesh – Alexa Tea is the best tea franchise in Uttar Pradesh providing the finest-high quality tea. The focal point of the scene is the teacup. Everyone has a unique perspective on something that has long been consider a routine aspect of daily life. The cup of happiness is surround by many boiling things. It is believing that tea evolved naturally. It was introduced on a large scale in the country by the British in the 19th century. Additionally, the quantity of milk and tea varies depending on regional preferences.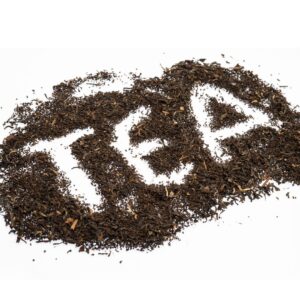 Today it is difficult to choose the best business, but it is fair to assume that investing in the tea sector will be beneficial because the sector is risk-free and cost-effective, and because everyone drinks tea in Uttar Pradesh. As a result, we can say with confidence that the tea sector is quite attractive. A tea business can be started easily with very little capital but it will have to face many difficulties and the products should be of high quality.
Benefits of Choosing Alexa Tea for Top Tea Franchise in Uttar Pradesh
Although very popular, tea is far behind coffee in popularity. However, at present the pattern is changing. Major coffee shops in India and elsewhere quickly took note and later added tea options to their menu. Traditionally popular in the country and associated with health and value, Alexa Tea serves delicious tea. Connecting emotionally with customers by producing and serving tea in a traditional manner is the primary marketing strategy of the brand. Whichever drink you try at any of its Tea franchises in Uttar Pradesh, it is sure to delight you and entice you to come back again and again.
Additionally, tea cafes are springing up throughout the metropolis and offer a variety of teas such as Darjeeling, jasmine, and masala. Alexa T who sees it as a way of life and is suitable for all times, moods, and circumstances, both share similar sentiments. Tea Break at Work provides the franchisee with a casual tea break at the start of the day to discuss work. With co-workers and family, a cup of coffee and a few nibbles make the evening taste completely different and promote relaxation.
We have state-of-the-art tea production facilities across India.

We have over 20 years of experience in tea blending and tea procurement

Our tea material is ISO & WHO certified

Alexa Tea is the only business that packs all types of tea bags.

Before packing, each blend is handpick and certified by our knowledgeable tea expert.
Growth of Tea Franchise Business in Uttar Pradesh
Some of the major reasons for the increasing demand for tea in Uttar Pradesh include the health benefits of drinking tea and the increasing knowledge of people about the hazards of carbonated beverages. Tea contains flavonoids, antioxidants, and phytochemicals that enhance many bodily processes. In the coming years, the market is anticipatory to expand owing to the increasing awareness about the benefits of drinking tea for people with high blood pressure, arthritis, and heart diseases.
Perhaps one of the key trends in the tea market during the launch period is the launch of exclusive Alexa teas. Vendors are customizing different blends to offer Alexa Tea. The tea market is expect to witness a CAGR of 5.7% during the forecast period. In addition, herbal drinks and products are becoming more and more popular. This is due to the increasing preference of consumers towards products made from natural ingredients due to their health benefits. Enhanced benefits of ingredients like Tulsi, Green, Ginger, masala, and, black, etc.
Why choose Alexa Tea as the top Tea Franchise in Uttar Pradesh?
The most likely market leader when comparing tea franchises in Uttar Pradesh is Alexa Tea. With the highest potency products available in the tea industry, we have dominated the market for the last ten years. Our first objective has always been to satisfy our consumers across the globe with optimum flavor combination and balance. Our primary objective is to continuously maintain its distinctive taste, aroma, and strength in the required quantity. Here are some reasons to choose Alexa Tea – 
ISO Certified – We are a tea manufacturing company as per ISO 22000:2018. We certify that nothing improper was done during the manufacturing of our tea.
GMP certification – The fact that we consistently manufacture our products in compliance with the highest standards is attest by our GMP certification.
Experienced Team – Every single aspect relate to our tea is done with practicality according to experienced experts from tea nursery and cultivation to manufacturing and blending
FSSAI Certified – This signifies that safety standards were follow during the manufacturing of our products.
Contact Details
Name: Alexa Tea
Address: SCO – 75, 1st Floor, Sector – 12, Panchkula 134115
Phone Number: 1-800-1802-167
Frequently Asked Questions
Q – Which are the most profitable tea franchise company in Uttar Pradesh?
A – With low investment rates, Alexa Tea can be a profitable investment as a tea franchise in Uttar Pradesh. They are a family-owned business with an experienced team.
Q – What is the minimum cost of a tea franchise in Uttar Pradesh?
A – A minimum investment of ₹4.25 lakh is required to set up a tea franchise time with low capital investment in Uttar Pradesh.