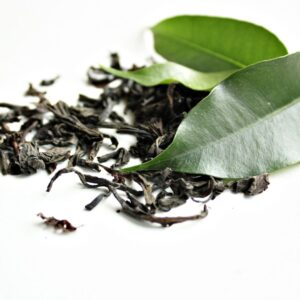 Tea Franchise in Rajasthan  – If you are thinking of taking a Tea Franchise in Rajasthan then Alexa Tea is a profitable business. The tea franchise market is growing at a rapid pace and being profitable is vital. This is the most important factor which has helped this business to grow. The tea business in Rajasthan will continue to flourish earlier than expected and will be extremely profitable. Business in a tea franchise; This would be the best option for you. The growing interest in health and wellness has fueled the growth of the tea market over the years.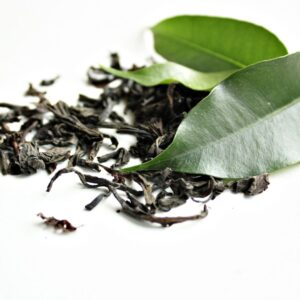 The rising trend of health and wellness is expected to drive the growth of the tea industry. Many consumers are choosing tea as a healthy beverage option to enhance their general health and well-being. Teas with specific health benefits, such as reducing stress, improving digestion, boosting immunity, and promoting weight loss, are becoming more and more popular among consumers. Functional teas that are made with certain components to address various health problems have therefore become more popular. So it is beneficial for you to invest in the tea business in Rajasthan.
Reasons to Invest in Tea Franchise Business in Rajasthan
If you are looking to start your own tea franchise in Rajasthan, you can get help and support from Alexa Teas. Our knowledgeable staff will assist you with operations, sales, technical support, marketing, and more. We provide support every day of the week. Alexa Tea is a leading Tea Franchise company in  Rajasthan revolting the taste of tea. We have successfully established our company in Rajasthan, and we are aiming to grow further.
Rajasthan is one of the biggest buyers of Alexa tea.

We sell tons of our tea directly from Assam to Rajasthan.

Our buyers range from large wholesalers to new wholesalers.

Our tea is popular in Rajasthan because the quality of our tea is superior and the price is always affordable.

We supply it directly from the gardens of Assam without engaging middlemen, so you can buy our tea at affordable prices.

When it travels straight from the tea garden to your warehouse, the quality stays fresh.

We sell all types of tea, so the quality remains the same throughout the year.

Normal seasonal changes are just changes, which are inevitable.

Alexa Chai is the tea that you and 99% of the people of Rajasthan drink four to six times a day.

Our gardens produce fine-quality tea at affordable prices.

In this way, you can sell our tea to low-income groups to high-income groups.

You can start making your own tea in Rajasthan by blending tea from 2 or 3 gardens.

You can also mix different grades of tea from one garden and go for a specific market.

Once you have established your own brand, it will reward you for generations to come.
What is the Tea Franchise Cost in Rajasthan?
An investment of Rs 2 lakh will be required to launch Alexa Tea Company. A complete start-up kit includes marketing and franchising costs in addition to the initial inventory and portable equipment needed to launch the company. The profit margin can be between 40% and 80%. The typical payback period varies between five and ten months. The franchisee requires two workers who will be trained by the brand on how to run the business.
Benefits of connecting with Alexa Tea for Tea Franchise in Rajasthan
With over ten years of experience, we have been able to share love and joy through the taste and aroma of our teas. Alexa Tea is the top supplier of Tea Franchise in Rajasthan. Currently, Alexa Teas offers five different tea flavors, with the aim of continuing to produce top-notch products and spreading happiness. Our knowledgeable tea experts thoroughly assess a selection of teas collected from various gardens to pick the best tea for you. We never cut corners when it comes to quality and uses only the best teas while blending them. Here are some benefits of Joining Alexa Tea – 
Best Quality – Alexa Teas provides high-quality teas that provide you with multiple health benefits
Special taste – Alexa Tea comes with a unique aroma and taste that will make you crave tea
Hygiene – Hygiene is important to us while making special flavored tea as we take care of
Low Investment – Tea Franchise can be started with low investment which requires investing more money.
ISO-WHO-Certified – Our tea specifies the basic requirements for a Quality Management System that an organization must meet in order to continuously demonstrate its competence.
Contact Details
Name: Alexa Tea
Address: SCO – 75, 1st Floor, Sector – 12, Panchkula-134115
Phone Number: 1800-1802-167
Frequently Asked Questions
Q – How much money does the tea market make in total?
A –  The worldwide tea market, which was value at $49 billion in 2021, will grow to $93.2 billion by 2031, with an estimated CAGR of 6.7% from 2022 to 2031.
Q – Which is the top tea franchise in Rajasthan?
A – You can be a part of the best tea franchise in Rajasthan by investing very little amount and joining Alexa Tea. We provide all types of tea in Rajasthan with high quality and our company is FSSAI certified
Q – In which areas does Alexa Tea help tea franchisees?
A – For any business seeker in Rajasthan we provide support to the franchisee and will assist in all the necessary work like training, sales, technical issues and marketing, etc.