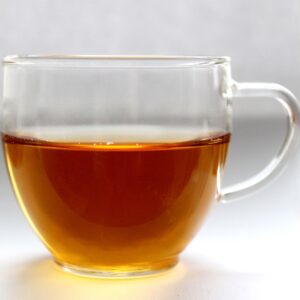 Tea Franchise in Mumbai – In today's article, we will help you know more about the top tea franchises in Mumbai. Additionally, we will be discussing the Biggest Tea Franchise. Alexa Tea is one of the best tea franchise prospects for those who want to start their own business in Mumbai. Alexa Tea is the top tea manufacturer in Mumbai, we provide our tea franchise across India. We are provided with ISO -FSSAI-certified tea products.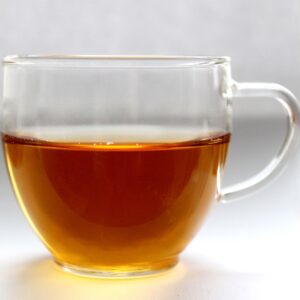 There is a tea shop on every corner of major cities in India. These vendors offer affordable tea and coffee, which customers enjoy. To maintain cleanliness, people now prefer to visit charming cafes with a pleasant ambiance. If you are interest in investing in Mumbai's tea industry, please contact us at 21800-1802-167.
Alexa Tea | Top Tea Franchise in Mumbai
After so many years of tireless work and reputation, we are glad to be acknowledged as the best tea franchise in Mumbai. Our belief that one can be successful in life only by being humble prevents us from understanding where we came from. We feel fortunate to have such dedicated customers, and we look forward to welcoming some new members to the Alexa family. The rules of the alliance are completely transparent, and we ensure that interest business owners are well-inform about Alexa Tea Company.
No business will be able to supply the product to its intended customer, resulting in a huge waste of time and money. Because of this, businesses grant franchises to individuals so that any goods may be shipped directly from the business to the dealer, who will then sell them in their area. If the trading side starts shipping goods to consumers, the prices of the goods will go up as well, and no one will really know when they're gone.
Reasons why tea is the go-to beverage in India
Tea is the second most consumed beverage in the world with over 3,000 different types. India consumes over 837,000 tonnes of tea annually. It is grown on the rich soils of Darjeeling, Assam, and many other South Indian districts. Tea in India is much more than just a drink. Many Indians are link by an emotional expression, a rhythm of life, and a common love. There are three main reasons for the popularity of tea in India:
There is tea everywhere. – The way Indians do business has always been dependent on the tea. From small enterprises to large corporations, discussions, interviews, and agreements take place over a cup of tea.
Relax with Tea – Tea offers relaxing characteristics that can help you relax. It is an ideal drink to beat fatigue and refresh yourself. There are many benefits of different tea varieties. Our favorite drink during stressful situations is tea.
Part of our culture – Tea has been ingrained in our culture since the 12th century. One custom that has been pass down from our forefathers is serving tea to visitors.
Why choose Alexa Tea as the top Tea Franchise in Mumbai?
Alexa Tea is one of the leading Manufacturing and Distributors of Tea in Mumbai. If you are looking to buy a tea franchise in Mumbai, Alexa Teas provides high-quality tea that can help you grow your company. Entrepreneurs are welcome to participate in this low-investment, high-credit project that we are carefully and actively pursuing. 
Join Alexa Tea to access our tea brewing lab. By offering a robust product development program and merchandising tools with category and consumer insights and data, we help you grow your brand. We provide comprehensive private brand solutions and experiences to help your business grow. Alexa Tea, one of India's leading tea companies, has been manufacturing high-quality teas and herbal blends for over 35 years.
In India, there are two state-of-the-art tea production facilities.

With over 20 years of tea blending and tea procurement experience, Alexa Tea Packers is the only business that packs all types of tea bags.

Certified Organic Sustainable Tea Bag Manufacturing

Before packing, each blend is handpick and certified by our knowledgeable tea expert. 
Contact Details
Name: Alexa Tea
Address: SCO – 75, 1st Floor, Sector – 12, Panchkula 134115
Phone Number: 1800-1802-167
Frequently Asked Questions
Q – Who is the top Tea Franchise Company in Mumbai?
A – Provides the best opportunity in Mumbai to build your own business with the Alexa Tea Franchise. Alexa Tea is India's largest tea brand and caters to the diverse preferences of its consumers
Q – Which is the best tea franchise in Mumbai under 5 lakhs?
A – Tea Franchise is the best franchise under the investment of Rs 5 Lakh in Tea Franchise. The franchise is one of the best franchises for an affordable investment.