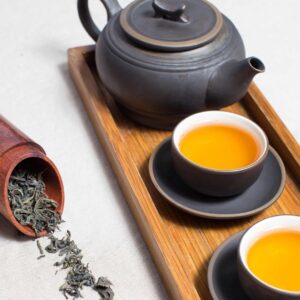 Tea Franchise in Madurai  – The tea business is one of the top franchise businesses for Madurai business owners to enter the beverage industry. It is a vital task for company owners to consider tea business opportunities or other Tea Franchises in Madurai. Tea is a very popular enterprise in the country, with some of the most popular brands employing the franchise model of expansion. One of the most famous is Alexa Tea which is the top tea manufacturer in Tamil Nadu.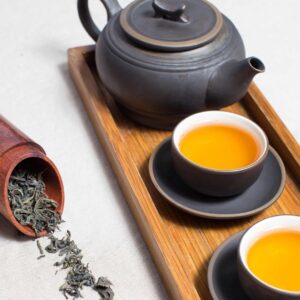 While searching for tea franchise options or tea business opportunities, Alexa Tea provides full support. We can assist you with the largest Tea company in Madurai. With Alexa Tea, you'll enjoy the taste and smell of freshly brewed tea. Our services are a new initiative to increase our reach to tea connoisseurs in South India.
Top Tea Franchise in Madurai | Alexa Tea
You get help and support from Alexa Tea for five years. Our knowledgeable staff will assist you with operations, sales, technical support, marketing, and more. We provide support every day of the week. We are a leading tea company in Madurai that is revolutionizing the taste of tea. Alexa Tea has successfully established our company in Madurai, and we are aiming to grow further.
Business opportunities in 20+ states across the country

A profit margin ranging from 40% to 80%

India's Leading Desi Tea Franchise Chain

500+ Franchisee Outlets

Investment as low as 5 lakhs inclusive of all taxes
Sure, we all drink chai at most with the other 500 million Indians. Alexa Tea enjoys a reputation for offering customers and investors consistent quality, exclusive tea blends at reasonable prices.
Growth of  Tea franchise business in Madurai
The rapidly growing tea franchise industry is expected to register an accelerated CAGR of 13.62% from 2020 to 2025. Are you considering setting up a shop in Madurai? If the answer is yes, then you should make an informed decision. So let's start by taking a look at the quality we promise and deliver.
You are treated to an exclusive tea experience with Alexa Tea. We offer you a cup of peace and joy. You made a wise decision by choosing a tea franchise in Madurai. However, you must maintain the quality standards of Alexa tea. Without a doubt, the best tea company in Madurai is Alexa Tea.
Why Choose Alexa Tea as the Top Tea Franchise in Madurai?
When comparing Madurai tea franchises, Alexa Tea is the most likely market leader. We have dominated the market for the last 10 years with the highest-efficiency products in the tea industry. Our primary goal has always been to delight customers around the world with the best flavor balance and combination. Our main goal is to consistently maintain its distinctive taste, aroma, and required level of potency.
The natural leaves used to make Alexa Tea are made in a hygienic environment with direct sourcing from the manufacturer.

A skilled crew with years of production and quality experience produces our teas.

Anyone can sell tea, but ask yourself if doing so will benefit your customers.

Alexa Tea's main focus is on aromatic teas infused with Ayurveda herbs with the intention of encouraging and promoting healthy communities and lifestyles.

The only business with a mission and vision is Alexa Tea.

Thanks to this technological advancement, a consistent taste is ensured in all our branches.
Contact Details
Name: Alexa Tea
Address: SCO – 75, 1st Floor, Sector – 12, Panchkula-134115
Phone Number: 1800-1802-167
Frequently Asked Questions
Q – Which is the Top Tea Franchise Company in Madurai?
A – Alexa Tea is one of the top tea franchise companies in Madurai. Our experience as a Tea franchise has been nothing short of wonderful growth.
Q – How much capital is required to start a tea franchise?
A – Depending on the brand, the amount required to start a tea franchise varies. Anything from Rs 2 lakh to Rs 40 lakh is possible.
Q – Why owning a tea franchise can be the best investment?
A – A tea franchise is a lucrative business model also because of the fewer requirements it needs to start as a business.
Top Related Keywords