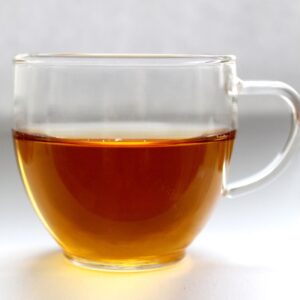 Tea Franchise in India – In India, the day starts with a cup of tea. Indians depend on this drink for survival. Alexa Tea is a popular brand for Top Tea franchise in India, making them an ideal place for investors to make wise financial decisions. The country consumes 837,000 tonnes of tea every year. With such high consumption of the beverage, tea franchising is becoming a very lucrative business. There are fewer prerequisites for launching a tea franchise in India, making it a profitable business concept. In India, there are many tea brands using the franchising business concept.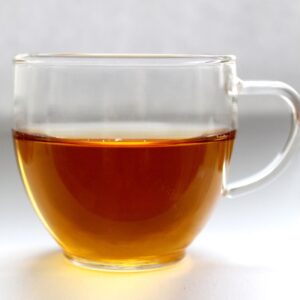 We will help you know about the top tea franchises in India in this article. We will also give information about the best tea franchise with low investment. There is a tea shop on every corner in the metropolitan cities of India. These vendors offer affordable tea and coffee, which customers enjoy. Nowadays people want to go to tea cafes to have an aesthetic environment to maintain cleanliness. Alexa Tea is one of the top tea brands for franchising in India.
Top Tea Franchise Company in India | Alexa Tea
Alexa Tea lives up to its reputation by manufacturing high-quality goods for tea franchisees in India. Our relentless pursuit of perfection, expertise, and understanding has consistently placed them among the top tea producers in India. The highest quality teas are manufactured by Alexa Tea. As a result, Alexa Tea is one of the well-known brands offering tea Franchise in India.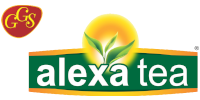 Because we want everyone to be able to enjoy the best tea ever created, we strive to offer the highest quality aromatic teas at the most affordable prices possible. You can get a Franchise from Alexa Tea for tea franchise opportunities in India by affiliating with us. Our company's reputation has grown rapidly in the tea and health sectors. Every blend has been painstakingly created to satisfy our passion for tea and provide an authentic tea-drinking experience. Identify factors that increase customer satisfaction and willingness to return for more.
Benefits of Starting a Tea Franchise in India
Starting a tea franchise business can be incredibly lucrative, so let's go over the advantages of joining a tea franchise in India –
Demand – Tea is one of the most popular hot beverages and has a long history. Researchers estimate that 100 million cups of tea are still consumed daily in the United Kingdom, where tea breaks have been a tradition for more than 200 years.
Diversity in the product range – herbal, fruit, and other specialty teas are becoming more and more preferred. Consumers aged 25 to 34 consumed an average of five different types of tea in the past month. This growing diversity in the tea market may be related to the current "wellness" urge for people to give up highly caffeinated beverages and heavy sugar drinks.  
Different Business Models – Tea is widely consumed, so there are many tea franchise businesses that you can start. You may decide to open a teahouse or cafe, a stall, an internet retailer that sells your own brands, or any other type of business. Be careful to examine not only the current state of the market and any gaps in it before making a decision, but also your potential competitors and what drives them to be successful.
You can sell tea throughout the day – the time of day has no bearing on the amount of demand for tea drinks. People consume soothing drinks day and night, so you can expect a steady flow of customers to your establishment. While lunch and evening are busy hours for restaurants, you can spread your work throughout the day and generally avoid any particularly stressful times.
Documents Required for Tea Franchise in India
Tea is a popular beverage that is widely distributed throughout the country and is offered by many producers under various brand names. FSSAI license is required for all types of tea businesses including trading, wholesale, retail, export, and import. While submitting the application for a food license, it is necessary to follow the FSSAI department's regulations for product labeling, which state that the label must contain all relevant and important information before the product is ready for sale in the market. The following details should be on a label on the package:
product generic name

date of manufacture

end date

Manufacturer's name and address

Packaging Code / Batch Number

Net weight of the material by volume, weight, or count

Ingredients details with additives

Country of origin for imported food.
Why choose Alexa Tea for the Tea Franchise in India?
The tea industry is home to more business owners than ever before. Franchising is a surefire strategy for business expansion or diversification. The demand for tea remains high as more and more people are willing to spend money to live comfortably and receive excellent service. The tea franchise opportunity in India may interest you if you are a business-minded entrepreneur who wants some personal freedom. If you want to know more, just contact Alexa Chai
The best-tasting and most tea products are offer by Alexa Tea in six different variants:
Alexa Royal Tea

Alexa Elaichi Tea

Alexa Masala Tea

Alexa Punjabi Masala Tea

Alexa Gold Tea

Alexa Himalaya Garden Tea
Contact Details
Name: Alexa Tea
Address: SCO – 75, 1st Floor, Sector – 12, Panchkula 134115
Phone Number: 1800-1802-167
Frequently Asked Questions
Q – How much investment is required to start a tea franchise?
However, setting up a tea stall requires a minimum expenditure of Rs 2 lakh. This amount covers all the basic requirements required to start a tea franchise company in India.
Q – Which tea company offers the best tea franchise business opportunity in India?
A – Alexa Tea, one of the fastest-growing tea companies, is providing the best tea franchise business opportunity in India. The brand is growing rapidly across the country.