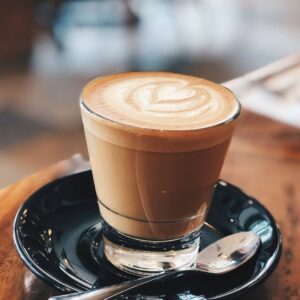 Tea Franchise in Hyderabad – Tea has been consumed by people around the world for thousands of years. According to several studies, various teas can strengthen your immune system, reduce inflammation, and even ward off cancer and heart disease. If you are looking for a Tea Franchise in Hyderabad then Alexa Tea can help you. We are the top tea manufacturer in Hyderabad and provide tea Franchises to reach our tea to every corner of India.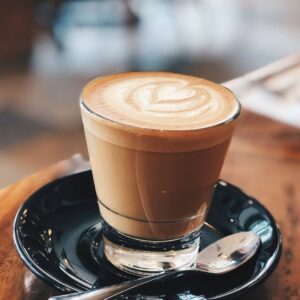 There is plenty of data to support the claim that consuming tea regularly can improve your health in the long run, although some varieties offer more health benefits than others. Customers are aware of the high standards and delicious flavors as a franchise has a good reputation. Hyderabad has shown a great need for tea franchises due to the rapid growth rate of the tea industry. We will discuss the many concerns of the Hyderabad tea franchise in the coming paragraphs.
Top Tea Franchise in Hyderabad | Alexa tea
You can buy a tea franchise in Hyderabad from the famous Indian tea company Alexa Tea. Each tea in our selection is created with great effort in one of our tea rooms using Indian Ayurvedic formulas, which have a long history of promoting both physical and mental health. We know that tea elicits feelings beyond taste. May you achieve all your objectives with the energy provided by our range of teas.
Alexa Tea is one of the largest tea brands in India with more than 1000 stores spread across the states of Hyderabad, Tamil Nadu, Kerala, and Telangana. Franchise Alexa Tea explores the best ways to serve tea so that consumers are satisfied and keep coming back for more. They also offer reasonably priced, high-quality milkshakes, coolers, and freshly made tea. Protocols are follow for food safety. This is due to the fact that we can produce better tea than our competitors even during slow manufacturing periods.
Advantages of a Tea Franchise in Hyderabad
As the tea industry is rapidly changing, Chai's tea cafes are expanding successfully. It is now one of the most profitable industries in Hyderabad. But there are dangers and challenges involved in starting a new tea establishment. Some of the advantages of taking a tea franchise are as follows –
Reputed Brand –  Alexa Tea is one of the top tea franchise companies in Hyderabad due to its immense brand recognition, advertising, and promotional efforts. Franchisees of reputed brands benefit from the established business model of these companies. 
Regular Customers – A tea drinker may regularly visit your cafe, stall, or store if they prefer to buy their drink there. Being creatures of habit, many people often stop by their favorite establishment for a steaming cup of joe on their way to work.
Business model – If the franchisor has a good working relationship with its suppliers, it can make a profit. This makes it easy to buy raw materials. Therefore, it does not take much effort to expand your franchise.
Low risk – The training, guidance, and support provided by the franchisor to the franchisee is adequate. Whether you are developing a business strategy or investing, everything is support by the franchise brand.
Why choose Alexa Tea as the top tea franchise in Hyderabad?
Alexa Tea is looking for entrepreneurs who are motivate and excite to join its establish franchisee group as it continues to grow worldwide. The success of any business depends on the franchise development process. The company found the ideal approach to both and is considered one of the successful small businesses. Anyone can get a franchise with Alexa Tea with minimal investment.
Alexa Tea offers excellent milkshakes, coolers, and freshly brewed tea. Its franchisees' success and passion for what they do is greatly influence by the relationships they build in their local communities.
Contact Details:
Name: Alexa Tea
Address: SCO – 75, 1st Floor, Sector – 12, Panchkula 134115
Phone Number: 1-800-1802-167