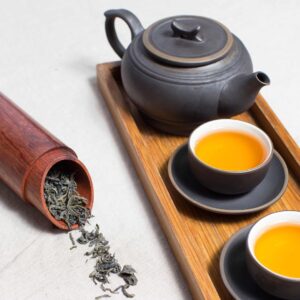 Tea Franchise in Bihar – Are you thinking of starting your tea business in Patna, Muzaffarpur, Purnia, Gaya, Bhagalpur, etc.? Are you looking for the most profitable tea franchise opportunity in Bihar? Are you looking to work with a reputed and reliable tea manufacturing company? If so, Alexa welcomes you to tea. We are introducing the best Tea Franchise in Bihar having an exclusive range of premium quality tea.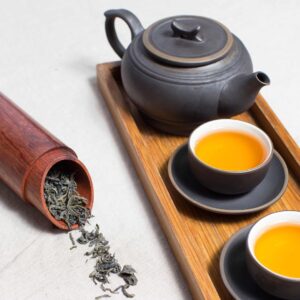 Bihar is the best place to start a tea business. Alexa Tea is the top tea manufacturing company in Bihar, owns FSSAI, and FDA-certified manufacturing units, and focuses on the quality of tea. We are dedicated to delivering on our commitment to meeting and caring for the needs of our customers. We organize the supply of tea under very hygienic and non-toxic packaging.
Benefits of Choosing Alexa Tea For Tea Franchise in Bihar
Bihar is one of the best places to start a tea business. This location is known to provide excellent returns and income-generating potential to the investor. To make our tea available in every nook and corner of the state, Alexa Tea, a tea franchise in Bihar, has come up with amazing deals! The company assures you it provides authentic yet profitable business deals that will allow you to set up your own business with the best of benefits. Here are the advantages of taking a tea franchise  –
Reputed Brand – Due to its extensive brand awareness, advertising, and promotional efforts, Alexa Tea is one of the top tea franchise companies in Bihar.
Regular customers – Many people, being creatures of habit, often stop by their favorite business for a hot cup of tea on their way to work.
Minimum Risk  – Get direction and support with us for Tea Franchise Business in Bihar. Everything you do is backed by the franchise brand
Bihar Holds a Huge Scope of Tea Business
Bihar is one of the largest states in eastern India. The population of this place bordering Nepal is more than 119.46 million. Bihar is the seventh largest economy in India in terms of food production. Bihar is the largest producer of fruits and vegetables. There is immense potential for investment in the food processing industry of the state. The packaging and food processing industries encourage private sector participation to ensure high quality. Additionally, capital incentives are available for setting up tea processing plants, and the state invites private investment for the overall development of the industry.
Even though the state of Bihar is considered to be the next great agricultural hope of the country, this sector remains the most important. There are some advantages of working in Bihar such as easily available professional resources. The tea market here is booming and is expected to grow further in 5 years. Thus, working with Alexa Tea Company in Bihar would be a good business decision.
Why choose Alexa Tea as the top Tea Franchise in Bihar?
As Alexa Tea continues to expand internationally, it is looking for motivated and enthusiastic business owners to join its established franchisee network. The franchise development process determines whether a company will be successful or not. The business discovered the best strategy for both and is recognized as one of the most prosperous small enterprises. With Alexa Tea, anyone can open a franchise with no initial investment.
Connect with Alexa Tea now for our tea manufacturing services. By giving you access to a robust product development program, business tools, category and consumer knowledge, and data, we help you grow your brand. We provide a comprehensive personalized brand experience and solutions for added corporate benefits. Alexa Tea is the best tea Franchise Company in Bihar and has been producing fine tea for over 35 years.
Our tea has FDA and FSSAI certifications.

We adhere to the highest level of international quality standards.

For tea packaging, we use attractive materials.

At Alexa Tea, the tea is more reasonably price.

We make every effort to fulfill orders on time.
Associating with a major tea producer in Bihar opens up many great business options. High-quality tea is delivery by us to satisfy our customers.
Contact Details:
Name: Alexa Tea
Address: SCO – 75, 1st Floor, Sector – 12, Panchkula 134115
Phone Number: 1-800-1802-167
Frequently Asked Questions
Q – Is the tea franchise profitable in Bihar?
A – Tea Franchise is a profitable business in Bihar. The Alexa tea franchise offers the best profits in the industry.  
Q  – Who provides the best tea franchise business in Bihar?
A – Alexa Tea provides the best tea franchise opportunities to our partners with a wide range of marketing and sales efforts to grow the business.