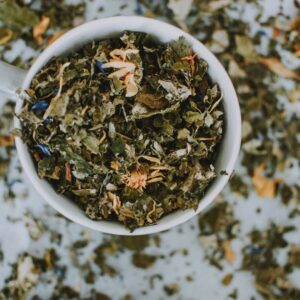 Tea Franchise in Bangalore – This article discusses the best Tea Franchises in Bangalore, as the topic suggests. In this traditionally tea-loving country, companies are ten times more likely to succeed in the Indian hot beverage market than in the rest of the world. India is a country where tea and coffee are consume throughout the year, not just in winter. As a result, the franchising of tea and coffee, which has always been successful, has grown in Bangalore.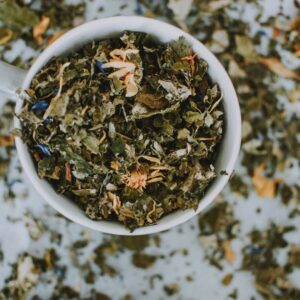 As per the analysis, the Indian coffee market is estimate to grow at a CAGR of 8.9%. India currently produces the second-largest amount of tea in the world, and by 2025, it will continue to grow at a CAGR of 4%. In short, the hot beverages sector has respectable growth potential in terms of investments. Top tea and coffee franchises, however, are another way to make a fortune, and this article will help you pick some of the biggest possibilities.
Top Tea Franchise in Bangalore | Alexa Tea
Alexa Tea offers delicious tea that is traditionally popular in the country and is associate with health and value. By manufacturing and serving tea in a traditional manner, the brand's key marketing strategy aims to connect emotionally with consumers. Every drink you try at its locations in Bangalore, Kolkata, Mumbai, Hyderabad, and Nagpur is made to delight you, bringing you back to the store.
This business has built a solid reputation. Still, affordable prices are a key component of Alexa Tea's success.

Presently, the business successfully oversees and operates 25 franchise locations across the country. If we call it the best tea franchise, it must be true.

If you have between 5 lakhs to 10 lakhs then you can also partner with Alexa Tea

Bangalore serves as the location of the primary headquarters of the business. Nevertheless, you are allow to set up Alexa Tea franchises nationwide.

Apart from the required investment, a shop or unit should also be set up in an area of at least 200-300 square feet.
India's north, which is a major region, is where more than three-fourths of the industry is located. Most of the country's tea is grown in these two states, and we are one of the largest tea franchises in Bangalore. According to the place of origin, the drinks of Assam and Darjeeling are most famous all over the world. South India dominates the region, with the Nilgiris serving as the main center of production.
What is the Tea Franchise Cost in Bangalore?
To start the Alexa Tea business, an investment of 2 lakhs will be required. In addition to the starting stock and mobile equipment needed to start a business, a complete start-up kit also includes franchising and marketing expenses. The profit margin ranges from 40% to 80%. The average payback period ranges from five to 10 months. The franchisee requires two employees who will receive brand-provided training on running the company.
Why choose Alexa Tea as the top tea Franchise in Bangalore?
When discussing tea franchises in Bangalore, Alexa Tea stands out as the most likely market leader. We have maintained our market dominance for the last ten years with the highest potency products in the tea industry. The ideal flavor balance and the combination have always been our top priority to delight our customers across the globe. Our main goal is to consistently maintain the required proportion of its distinctive taste, aroma, and potency.
Alexa Tea is produced in a very hygienic environment and prepare from natural leaves that we have directly sourced from the manufacturer.

A skilled workforce with wide production and quality experience manufactures our teas.

Keeping in mind the quality offer, the Alexa Tee is offered at a very reasonable price.

Keeping in mind the quality offer, the Alexa Tee has been introducing at a very reasonable price.

It is highly appreciated in the market for its freshness, taste, flavor, and aroma in many different countries.

Periodically audited by external parties to ensure that results comply with government standards.
Contact Details
Name: Alexa Tea
Address: SCO – 75, 1st Floor, Sector – 12, Panchkula 134115
Phone Number: 1-800-1802-167
Frequently Asked Questions
Q – Which are the most profitable tea franchises in Bangalore?
A – We provide the best Tea Franchise opportunities in Bangalore to our partners with a wide range of marketing and sales efforts to grow the business.
Q – How much investment is required to start a tea franchise?
A – The minimum investment required to launch a tea franchise varies by brand. You can expect anything from Rs 2 lakh to Rs 40 lakh.
Top Related Keywords