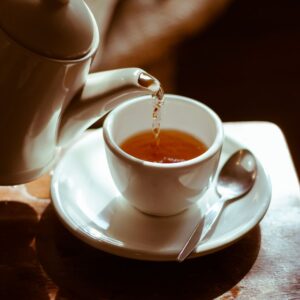 Tea Franchise in Andhra Pradesh – One of India's oldest and most popular beverages is tea, commonly referred to as "chai" in Hindi. India is the second largest tea producer in the world. Both new business owners and seasoned entrepreneurs can opt to start a tea franchise venture. Depending on the location and customers, opening a franchise or setting up a tea stall can be a profitable venture. So you can join us for a tea franchise in Andhra Pradesh. Tea can be drunk at any time of the day. Starting a company that sells tea is seen as a viable business venture.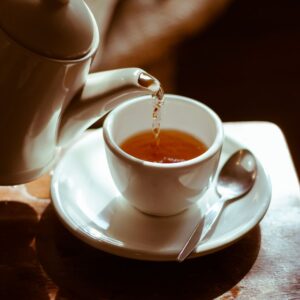 Alexa Tea started its journey 30 years ago. Alexa Tea is slowly becoming one of the favorite tea brands in India. With its wide range of national and regional brands, Alexa Tea understands the regional preferences of its consumers. We offer Tea franchises in Andhra Pradesh. Most of the ideas that enter the tea market are a high investment and profit ideas. Today tea is a new beginning of a new day for millions of Indians.
Alexa Tea | Top Tea Franchise Company in Andhra Pradesh
No company can deliver the product to its side customer, it will lead to a huge loss of time as well as money. That's why what the company does is, the company gives franchisees to the people so that whatever goods will come directly from the company to the dealer, and after that, the dealer sells those goods from his area. If the company starts delivering goods to the side customers, then the prices of the products will also increase and no one will pay much attention to their departure.
Alexa Tea Provides Tea Franchise In Andhra Pradesh our investment cost is minimum all our tea products are made with safety and hygiene and we are WHO certified tea company. After giving the franchise of Alexa Tea, the company has time left, then it thinks about the customer's query and takes care of it so that the company's guarantee remains to the customers.
Tea Business Statistics in India
India is the second largest tea producer in the world. Due to strong geographical indications, significant investment in tea processing facilities, ongoing innovation, expanded product mix, and strategic market development, Indian tea is among the best in the world. According to a 2018 report, tea was produced on 6.37 lakh hectares of land in India. 80% of the tea produced in India is consumed domestically, making it one of the top tea-consuming countries in the world. India produced 127.11 million kg of tea in May 2022, up from 91.77 million kg in April 2022. Tea production in India from January to September 2022 was 984.67 million kg.
Benefits of joining the Tea Franchise business in Andhra Pradesh
Alexa Tea Company is a team of talented blenders who love and appreciate the art of picking, crushing, and brewing tea leaves to preserve the taste and aroma of the tea farms of Assam. We take great pride in carefully selecting tea products that include exotic ingredients not often found in tea blends. 
The country consumes 837,000 tonnes of tea every year. With such high consumption of the drink, tea franchising is becoming a very lucrative business. The fact that there are fewer prerequisites for launching a tea franchise makes it a profitable business concept. In Andhra Pradesh, there are many tea companies using the tea franchising business concept. Alexa Tea offers profitable Tea franchise opportunities for like-minded businessmen.
For the past 30 years, Alex Tea has satisfied the craving for high-quality tea among tea connoisseurs.

In terms of taste, and aroma, the wide range of premium teas, specialty teas, and Indian tea products are trustworthy and amazing.

To produce a tea product that awakens your taste buds and has a quality that revives freshness

We pledge to provide you with the best tea and freshest ingredients as we become a regular part of your life.

Before we started manufacturing Alexa Tea, we travel from city to city in search of the perfect flavor and blend.
Now that you know about the benefits of Alexa Tea, it is important that you contact us for a tea franchise in Andhra Pradesh.
Contact Details
Name: Alexa Tea
Address: SCO – 75, 1st Floor, Sector – 12, Panchkula 134115
Phone Number: 1800-1802-167
Top Related Keywords