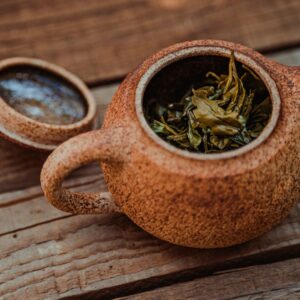 , Tea and The Environment: Sustainability and Eco-Friendly Practices  – Have you ever wondered how the tea industry is promoting the development of a pesticide-free, eco-friendly, and sustainable ecosystem? Tea and the Environment: Sustainability and Eco-Friendly Practices? Its, Tea bags are made from a plastic polymer called epichlorohydrin to ensure they retain their shape in boiling liquid. Hence they are extremely harmful to the environment as they contain components that have long-term negative effects on the ecosystem.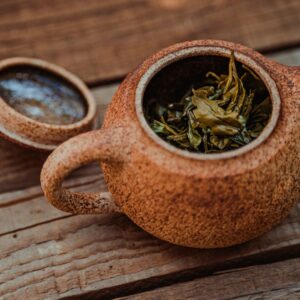 Tea farmers around the world are currently facing extreme weather events such as soil erosion, floods and droughts, and rising electricity costs. In addition to reducing carbon emissions, our work on environmental sustainability also examines mitigation and adaptation strategies.
 Why Sustainability and Eco-friendly Tea Matter?
More than 34 countries in Asia, Africa, Latin America, and Oceania grow tea. With the global tea market expanding by about 6.9% year on year and the tea sector growing rapidly, insect and mite infestations can be devastating and result in crop losses of up to USD $1 billion. Because of this, some major tea corporations order farmers and growers to avoid using pesticides and potentially dangerous chemicals in any way they can to protect their crops.
Tea has been appreciated for its healthful properties for ages. Most people are aware of the remarkable long-term benefits that regular consumption of tea has on our health. We've all seen many studies on how tea can strengthen our immune systems, aid in the prevention of colds, promote restful sleep, and reduce inflammation. Determining the effects of spraying pesticides on tea plants, which have impacts on everything from non-target organisms, our environment, and wildlife habitats to human health should therefore be given top priority for the tea industry.
How the tea industry is bringing about sustainable tea drinking practices
Each member of Alexa Tea is aware of the importance of their activities because we ourselves are a developing company. We aim not only to be agents of change but also to promote environmental awareness and foster dialogue between businesses in our community. Absolutely, our main goal is to help tea lovers' bodies, minds, and souls, as well as share the rich culture and history of tea art with the rest of the world. But we also hope to have a good impact on Environmentally sustainable tea in a much broader sense. Here are five ways to turn this attitude into action:
Our tea is primarily sourced from stand-alone tea gardens and small gardens that we have partnerships with. Our mission is to help smallholder farmers working in the tea valleys of Assam, Darjeeling, Sikkim, Meghalaya, and Nagaland earn a living.

In addition, we promote "slow consumption". Slower consumption is being replaced by faster, more environmentally destructive production cycles. We achieve this by offering limited-edition teas.

Another important initiative is to switch to 100% compostable packaging for tea boxes in place of plastic. We have started switching to biodegradable pyramid tea bags.
Best Eco-friendly & Organic Tea Brands For Sustainable | Alexa Tea
The makers of Alexa Tea Sustainable tea company in India source a wide variety of loose-leaf teas sold directly from farms around the world. More than 20 different tea flavors are offer by the company. We have organic teas, herbal supplements, and green teas available. Large loose-leaf tea packets and smaller dippable tea bags are both tea substitutes. With different blends and pure flavors, this brand offers a wide variety of flavored options for tea.
You can opt for a blend of Numi and Ambrosia in addition to the traditional chamomile tea. The company procures handpicked tea from organic gardens. Sustainable tea is certified as fair trade, organic and fair labor. To make it easy for you to track the carbon footprint of your tea, they measure and mark each pack of tea with its carbon equivalent emissions.
Frequently Asked Questions
Q – Which is the best eco-friendly and organic tea brand in India?
A – If you are a green tea lover and love everything organic, then Alexa Tea is one of the best tea brands in India. We focus on delivering healthy products
Q – Is it better to drink organic tea?
A – Organic tea boosts your antioxidant levels and helps maintain a healthy balance of good bacteria in your digestive tract.
Top Related Keywords