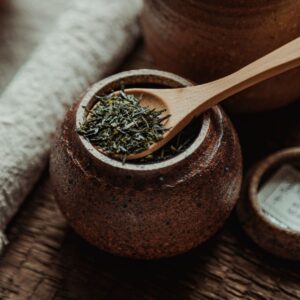 How To Start A Tea Business in India – A typical Indian day cannot begin without tea, and it is a part of our daily existence. Chai is not just a word or a drink for us; It is a feeling. There is a way out for all when they get involved with "tea" and for many, it is the ideal stress reliever. As a design firm, we delve into the tea industry from ancient times to the present. If you want to know how to start tea business in India then read our complete article.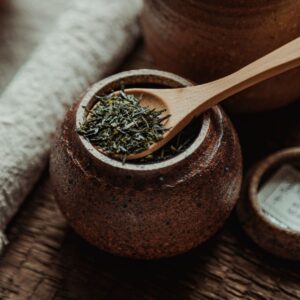 Studies show that Indians drink 30 cups of tea for every cup of coffee. Also, people drink tea in the evening and most tea drinkers do the same throughout the day. An average adult in India drinks two cups of tea every day, with the number of cups fluctuating according to the season and one's mood. This is one of the main reasons why many consider the tea industry one of the most promising. Additionally, it is the greatest business to start with less capital.
History of Tea in India
India is the second largest tea-producing country in the world after China. Overall, 70% of Indian tea is consumed within the country India. Additionally, the Assam and Darjeeling tea varieties were grown only in India. The tea market is growing like crazy, with more brands being introduced that use cutting-edge technology.
Between 1800 and 1947, tea was largely grown and consumed by the British, who first discovered it in India. Warren Hastings allowed George Bogle to grow some sugar plants in 1774, but nothing more came of it. Sir Joseph Banks later investigated the subject in 1776 and on his advice, India started tea cultivation.
Tea Business Market in India
India is expected to consume 1.1 billion kg of tea in 2021 and other hot beverages are also used more frequently. The two major regions for tea manufacturers in India are Assam and West Bengal. Assam is one of the top tea producing states in the world. Tamil Nadu produces the most tea in the South, followed by Munnar and Wayanad.
From 2022 to 2027, the Indian tea market is project to grow by around 4.7%. Unlike other sectors, the industry did not suffer during the pandemic.

According to surveys, businesses will introduce tea sections in pubs and restaurants by 2025. The average volume of this segment is estimate to increase by 0.8 kg per person.
How To Start A Tea Business in India?
Since tea production is one of the most popular industries, Alexa Tea is one of the top Tea manufacturers in India, so you can join Alexa Tea when starting a tea business in India. Tea production is one of the topmost sectors, you need to take care of several factors before setting up a tea business:
Studying Camellia Sinensis
The miracle plant known as Camellia Sinensis is vital to the success of your business if you are a tea connoisseur hard-working to start a new endeavor. If you want to thrive in the wholesale tea industry, you must have a thorough understanding of the plant. We can help you learn more about this plant.
Understand your focus
You need to be specific and consider how to make your brand stand out from the competition. Understanding and assessing your target competitors will help you determine what is already available in the market and how to differentiate yourself from the competition.
Identify your target market
Are tea lovers – who make up over 90% of India's population – your target market? No, your target audience is attract to what your brand offers. Even the growing premium tea business in India is a testimony to the fact that individuals have preferences.
Budget and working capital requirement
Knowing your working capital well allows you to allocate resources fairly and implement plans that take it into account. Starting a tea business requires an investment of 25-40 lakhs, which includes renting space, storing raw materials, packaging, branding, marketing, and hiring skilled and unskilled labor.
Conclusion
If you are a real or ardent tea lover and planning to start a new business in India, then you are right. The tea business is a highly demanding segment and has a good demand in the Indian region. If you have any doubts about how to start a tea business in India, Alexa Tea will help you out. We are a successful tea brand with vast experience in branding and packaging of tea.
Contact Details
Name: Alexa Tea
Address: SCO – 75, 1st Floor, Sector – 12, Panchkula 134115
Phone Number: 1800-1802-167