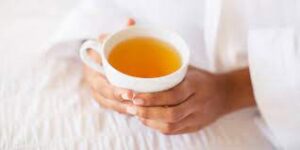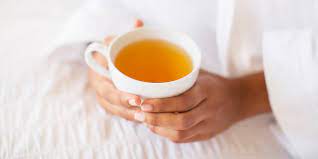 Top Health Benefits Of Tea –Various teas can boost your immune system, reduce inflammation, and even prevent cancer and heart disease, according to several studies. There is plenty of data to support the claim that regularly consuming tea can improve your health over the long term, even if certain kinds offer more health benefits than others. Read this blog, to know more about the Top Health Benefits Of Tea. 
It is well known that drinking tea is healthy. In cultures ranging from China and Japan to America, tea has long been used as a health booster. According to research, having a cup of tea each day could keep you healthy. Some teas have the ability to prevent neurological conditions like Parkinson's and Alzheimer's. Other teas help with digestion, lower the risk of heart disease, and relieve stress.
Tea Market Of India
The second-largest tea producer in the world is India. Because of strong geographical indications, huge investment in tea processing facilities, ongoing innovation, an expanded product mix, and strategic market growth, Indian tea is among the best in the world. According to a 2018 report, tea was produced on around 6 lakh hectares of land in India. 80% of the tea produced in India is consumed domestically, making it one of the top tea-consuming nations in the world.
India produced more than 1,200 million kg of tea in total in 2020, and 1,280 million kg in the 2020–21 financial year. India produced over 120 million kg of tea in May 2022, up from 91 million kg in April 2022. In the period of January through September 2022, India produced more than 900 million kg of tea.
Top Health Benefits Of Tea
For good reason, tea has been consumed by people all over the world for thousands of years. Various teas may boost your immune system, reduce inflammation, and even stave off cancer and heart disease. Let's look at the best health benefits of tea:
Weight Management
According to research, tea's catechins, a kind of polyphenol, and caffeine may help you lose weight. Green teas with no caffeine don't have the same effects. Although the study on caffeinated green tea appears positive, several uncertainties remain. Moreover, the outcomes were minor, barely adding one to two pounds to the weight loss. In addition, there is little data to support the large range of herbal tea items that are promoted for weight reduction, and many products may even be dangerous depending on their main components.
Heart Health
Tea drinkers could be helpful to heart health. According to some studies, those who regularly consume green or black tea have a lower chance of developing heart disease; however, the results are conflicting when it comes to tea's ability to lower blood pressure and cholesterol levels.
Cancer
According to research, consuming tea does not prove to lower the chance of developing cancer. Tea drinkers may have a decreased chance of developing certain cancers, according to some studies, although this conclusion is not shared by other research. It is still unsure if drinking tea can lower your chance of developing cancer.
Diabetes
Less information is known about diabetes-related research. According to some research, the catechins in green tea may help to control blood sugar, lowering the chance of developing Type 2 diabetes. The majority of these conclusions, however, are based on procedures used in other nations and were not tested in clinical studies. Additionally, scientists are looking at the potential health benefits of herbal teas including chamomile and spearmint.
Too Much Drinking Tea: Health Risks
Overdoing it might be harmful to your health. The danger of caffeine overdose is one. Large doses of caffeine may cause jitters, restlessness, and sleep disruption. Other digestive problems, such as loose stools, also occur in certain persons. Another possible side effect of consuming too much tea is nausea. Other side effects include heartburn, stomach discomfort, disorientation, and muscular soreness. Additionally, it could increase the effects of caffeine on the body and interact with some drugs. 400 milligrams of caffeine, should not be consumed daily.
Best Tea Manufacturers | Alexa Tea
A well-known and in-demand manufacturer of flavored tea in India is Alexa Tea which provides you with the highest-quality tea products that follow FSSI rules. We pack and store everything with the utmost care, and we buy the top-choice items for each season. We at Alexa Tea understand that passionate tea drinkers want a hot cup of Tea that tastes as good as it smells. Knowing the rich heritage of Indian tea, we work hard to provide great tea flavors that may satisfy tea lovers worldwide.
As a benchmark, we have deep knowledge in the manufacture and distribution of tea, as we have experience of more than ten years. The most well-known tea production company in India, Alexa Tea, introduce one and only Punjabi Masala tea to the world market. Your regular tea leaves will have an added flavor due to the blend of herbs and spices in Alexa tea. No matter what brand of tea you're drinking, using Alexa tea will improve the flavour and freshness of every cup. The Company also provides a wide selection of delicious flavours for their Organic Elaichi tea blends and infusions.
Types of different tea by Alex Tea
Alexa Royal Tea
Alexa Elaichi Tea
Alexa Masala Tea
Alexa Punjabi Masala Tea
Alexa Gold Tea
Alexa Himalaya Garden Tea
Contact Details
Name: Alexa Tea
Address: SCO – 75, 1st Floor, Sector – 12, Panchkula
Phone Number: 1-800-1802-167